Abstraction:
Perfection and Amateurism
The Art History Archive - Abstraction
---
This Website is Best Viewed Using Firefox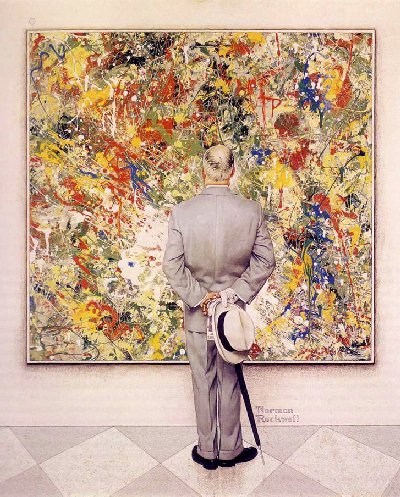 Chasing the Balance of Composition and Colour
By Charles Moffat - November 2008.
There are quite a few abstract artists out there today trying to achieve something few artists actually achieve: A balance between composition and colour, in complete abstraction. Many attempt it, but the vast majority fail utterly.
I am going to try to explain WHY they fail so utterly.
Amateurism
The first reason is because they are amateurs, and by amateurs I mean they were never trained professionally, nor have they spent a great deal of time becoming self-taught. The result of this lack of training (either through schooling or self-discipline) is essentially experimental art pieces in which they're trying to comprehend how line, shade, colour, etc. comes together, how they interact and the impression they leave the viewer with.
Amateurs have a tendency to approach abstract art as some kind of free-for-all, that they can just splash the canvas in imitation of Jackson Pollock and hope they will somehow create great art. They have little or no concept of composition and balance and weight.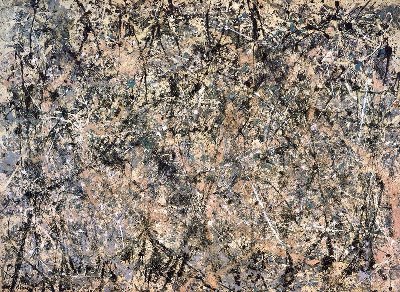 Jackson Pollock, to his credit, had been professionally trained by Thomas Hart Benton, and had also studied the various theories of abstraction and Jungian psychology. He understood symbols in art, that a phallic shape would be viewed as a penis, that two round objects would be interpreted as breasts, that symmetry and lines can create webs, rectangles and patterns, etc. His goal was to create works that were completely devoid of meaning and that people could appreciate on a purely physical level of colour and line.
Contemporary artists, those who aspire to abstraction, frequently don't even bother with the theory behind the art. They're more obsessed with the idea of becoming wealthy or famous and are essentially Jackson-Pollock-wannabes.
Young and amateur artists (regardless of their age) do not realize that success takes decades to build and extremely few people in this business are "discovered" and becomes instantly famous.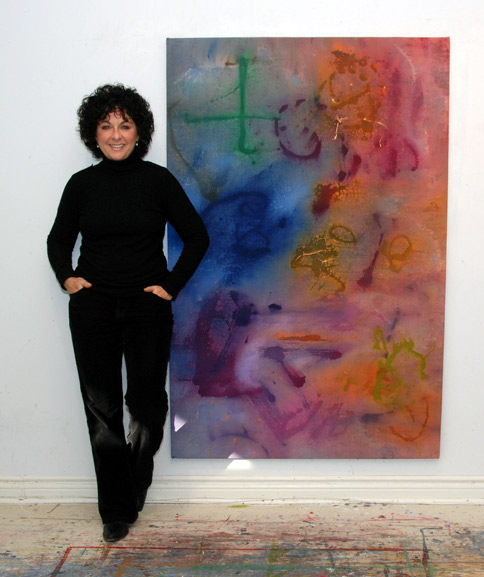 I shall give you an example, and this is the only example I know of an artist's overnight success.
Her name is Judy Singer and while she was still studying painting at York University in Toronto she ended up showing her work in galleries and managed to become an overnight success. Within a week her paintings were selling for thousands of dollars and she went from student to successful artist in a very short period of time. Famed art critic Clement Greenberg even visited her studio and critiqued her works later in June 1979.
"Greenberg was very much shunned and maligned by the art world in the late eighties onward. His idea that there was such a thing as quality and standards of excellence was the very opposite of what the art world became and is presently. The irony is that the standard today is that there are no standards and that anything is art. I personally uphold the idea that there are such things as standards and so like Greenberg, I am on the periphery of the art world even as I continue to exhibit my work. He had a great eye for looking at art and I felt many times after he critiqued my work that he could see way ahead of me as to the direction that my work might go. And he inspired in me the desire to try to do the very best that I am capable of." - Judy Singer, November 2008.
But therein lies an important point. She studied abstraction professionally (as did Greenberg) and was familiar with the different theories and the artists who had come before her like Ashile Gorky, Philip Guston, Franz Kline, Elaine and Willem de Kooning, Lee Krasner, Robert Motherwell, Hans Hoffman, Barnett Newman, Kenneth Noland, Ad Reinhardt, Mark Rothko, David Smith, Clyfford Still and Robert Rauschenberg.
Abstraction and abstract expressionism tends to have a bad reputation, and I firmly believe part of that poor reputation is due to amateur artists creating sloppy paintings and really not having a clue what they're doing, but really just sort of experimenting and playing with the colours.
And technically there is nothing wrong with experimentation. You have to experiment if you're going to learn anything and eventually become professional about it, but sadly too many artists seem content with just experimenting and then showing their feeble attempts to create balance and a good composition (or worse, didn't even bother to work towards balance or composition). They never seem to take what they've learned and apply it in making quality pieces that boggle and entice the mind.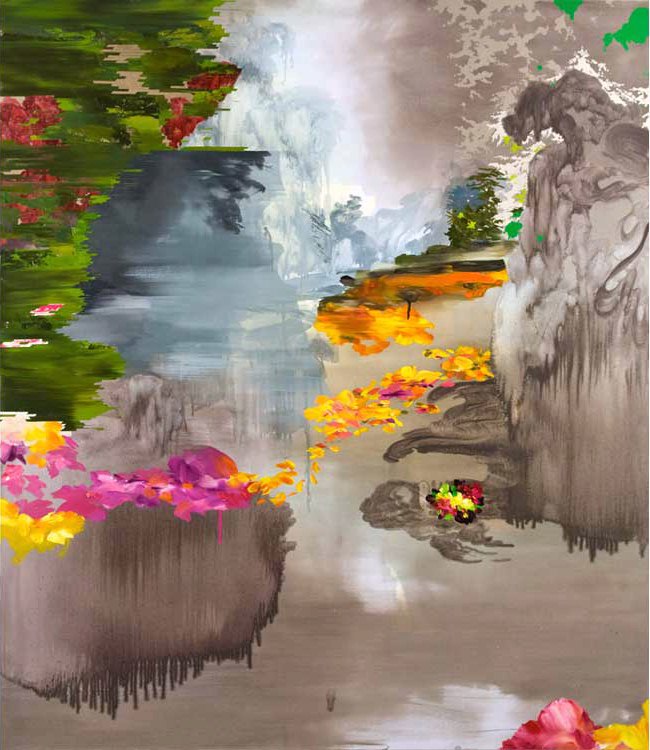 I saw earlier today a new artist I was not familiar with, Celia Neubauer, and in her works she used grey and brown as the backgrounds and bright orange, reds, pinks and greens in the foreground. Some of her works have a feeling of depth, rather like a Japanese landscape. You could tell just by looking at it that this was not an experiment, she actually knew her theory and knew what she was doing.
Now you start to see my point.
When you go visiting art galleries you will notice the bad ones. The colours don't match, the paint is applied sloppily, the composition has too much weight or emphasis in one corner of the painting, etc. The artist in question should be ashamed of themselves for giving abstraction a bad name.
Good Vs. Bad
Part of the problem is some artists don't seem to realize there's such a thing as "good abstract art" and therefore the reverse, horribly bad abstract art. They think anything goes and thus create works they say is finished when in reality they either need to keep working on it or paint right over it.
As artists we tend to not always welcome criticism. Or give it for that matter. How do you walk up to an artist and tell them off for giving abstraction a bad name? You don't. Its not kosher.
And likewise, how would the offended artist feel or respond? Would they A) Realize they need to work harder; B) Protest that they were just experiments; or C) Claim to be professional and that the viewer doesn't have a clue what they're talking about.
But there's the thing, if they don't get negative feedback (and assume any they do get is the result of uneducated bigots) how will they ever know that their work is bad?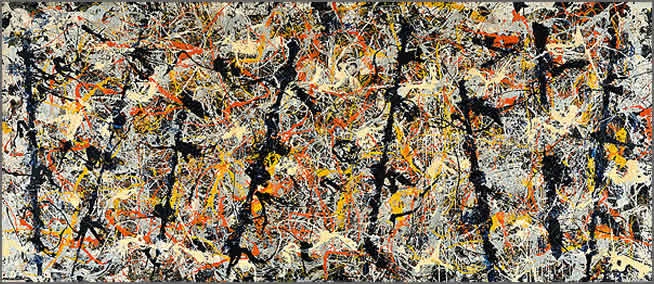 You would hope curators in the art galleries are doing their job of screening the crap out, but that is not always true. Some galleries are more concerned with money and will take anyone willing to rent out the space for a week.
I spoke to a curator earlier today who agreed with me, but she went even further to assert that the people out there producing such bad paintings (paintings in general, not just abstract ones) aren't really artists. "Oh sure, they create art!" she said. But she argued that if you walk into a room and you're not immediately drawn to a particular piece and have some kind of emotional reaction to it then the artist in question has failed and isn't worthy of the title.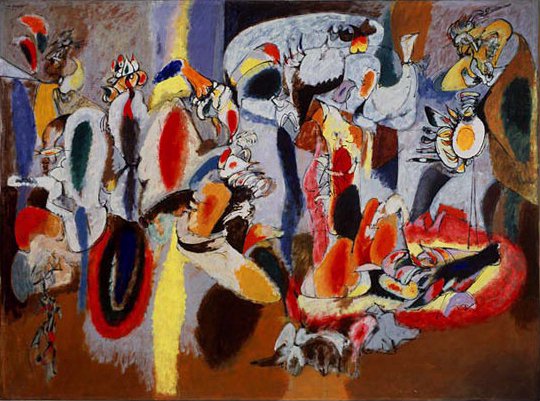 I am not going to go that far however, but I will assert that they're definitely not great artists and certainly don't deserve the title of "Artistic Genius" when there was evidently no thought put into their work.
And where would abstract art be without the theory? Without the thought?
It would be wallpaper.
It is no wonder many artists, including myself, assert that abstraction is dead. Its done, its over with and anyone still trying to be the next Jackson Pollock is just fooling themselves.
But that is not completely true. There are professional artists out there like Judy Singer and Celia Neubauer who are make interesting and intellectual works of abstract art. By intellectual I mean it smacks you with its composition or even its meanings, as opposed to the "Artsy-Fartsy" approach to abstract art in which anything goes.
Artsy-Fartsy Idiots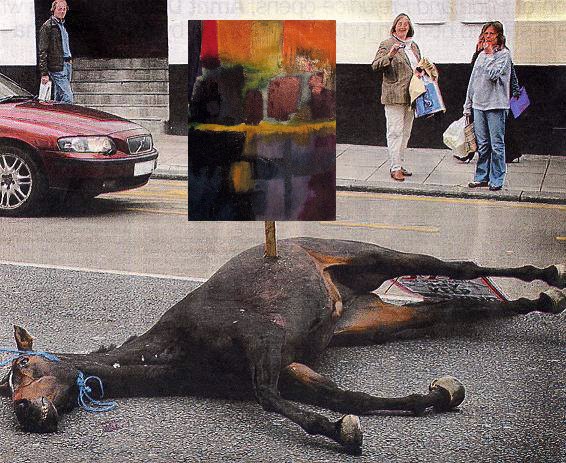 That is part of the problem contemporary abstract art is facing. Too many of these artsy-fartsy people using big words like "avant-garde" when in reality they don't have a clue what they are talking about. I even met a woman years ago who thought avant-garde meant cliché, and therefore displayed her complete ignorance.
Admittedly we can't expect the general public to appreciate abstract art. They don't understand it because they've never studied it or the theories behind it. Its more like art FOR artists and art historians, and when you take that into consideration then abstraction really is a dead horse. We just keep kicking the dead horse in hopes that it will get up and move again.
Amateur artists aren't challenging themselves and are content with imitation. If the artists stop challenging themselves then it is no surprise their end results are crap.