Zimbabwean Artists
The Art History Archive - African Art
---
This Website is Best Viewed Using Firefox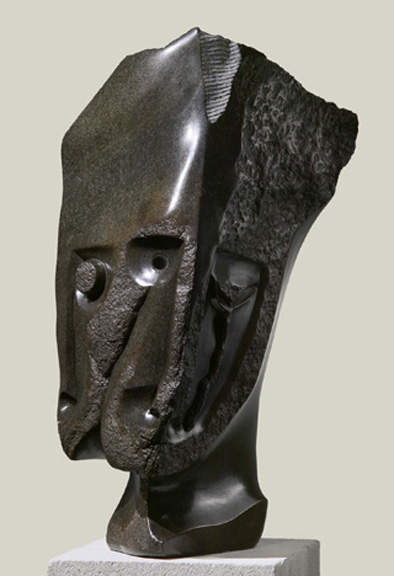 Artists of Zimbabwe
All the artists mentioned below have their works in the permanent collection of the National Gallery of Zimbabwe. Unfortunately, Zimbabwe is currently ruled by the iron-fisted dictator Robert Mugabe and foreigners are not welcome.
Tourism in Zimbabwe is at an all time low. As a result the National Gallery of Zimbabwe is poorly underfunded and its artwork is rarely seen outside of Zimbabwe unless it is in private collections. All of the artwork on this site are by Joseph Muzondo.
Marshall P. Baron
Marshall P. Baron (1934-1977) was a Zimbabwean painter. In 1967 he was given a scholarship to the Skowhegan School of Art in Maine, where he worked for a year before returning home. He exhibited in the United States and South Africa as well as in Zimbabwe.
Charles Fernando
Charles Fernando (1941-1995) was a Zimbabwean abstract painter and jazz musician. His style was greatly influenced by the music he played, and showed similarities to musical symbols and notes as well.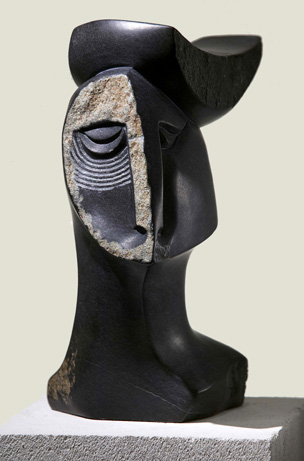 Joseph Muzondo
Joseph Muzondo is a notable Zimbabwean painter and sculptor whose works have been exhibited in the 1980s and 1990s. Taught informally by his uncle, Joseph Muzondo subsequently joined BAT Visual Art Studios in Durban and was among the first students of Frank McEwen's Workshop School. He studied and taught in Tanzania and Austria, and has exhibited worldwide.
Thakor Patel
Thakor Patel (b. 1932) is an Indian-born Zimbabwean painter. Patel studied art in the Bombay area, exhibiting in a number of local shows before moving to Zimbabwe, where he currently lives and works.
Robert Paul
Robert Paul (1906-1979) was a Zimbabwean abstract painter. Paul joined the Rhodesian police in 1927, and during patrols in his early years became enamored of the local landscape.
Self-taught as an artist, he would often bring his sketchbook along on his trips, recording the passing countryside. He was encouraged to paint by John Piper and Ivon Hitchens, who introduced him to the work of Georges Braque and other painters. Paul retired from the force in 1951 to paint full-time. He was considered the foremost painter in Zimbabwe until his death in 1979.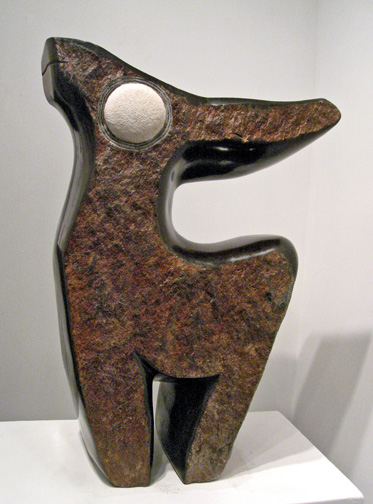 Kingsley Sambo
Kingsley Sambo (1936-1979) was a Zimbabwean painter and cartoonist. Sambo received training in the Bulawayo area before joining Frank McEwen's Workshop School in 1957; there he remained until 1973.
A pioneer of easel painting in Zimbabwe, he served as a cartoonist for several African newspapers, and was also a jazz guitarist. He took his subjects mainly from everyday life. Sambo's paintings are in the collections of the National Gallery of Zimbabwe and the Museum of Modern Art in New York City. He died in 1979.