4 Ways to Save Money as an Artist
Meta: Are you looking for different ways to save money as an experienced or up-and- coming artist? Continue reading to find out everything you need to know.
If you are an experienced artist, you may be familiar with how quickly costs can mount. It may seem as if a number of essential items are unavoidable expenses but by knowing how to save money as an artist, you can ensure your artistic creations take center stage, reduce wastage, and enjoy the profits your paintings or drawings generate without worrying about splashing out on replacement brushes, pencils, and paints on a regular basis.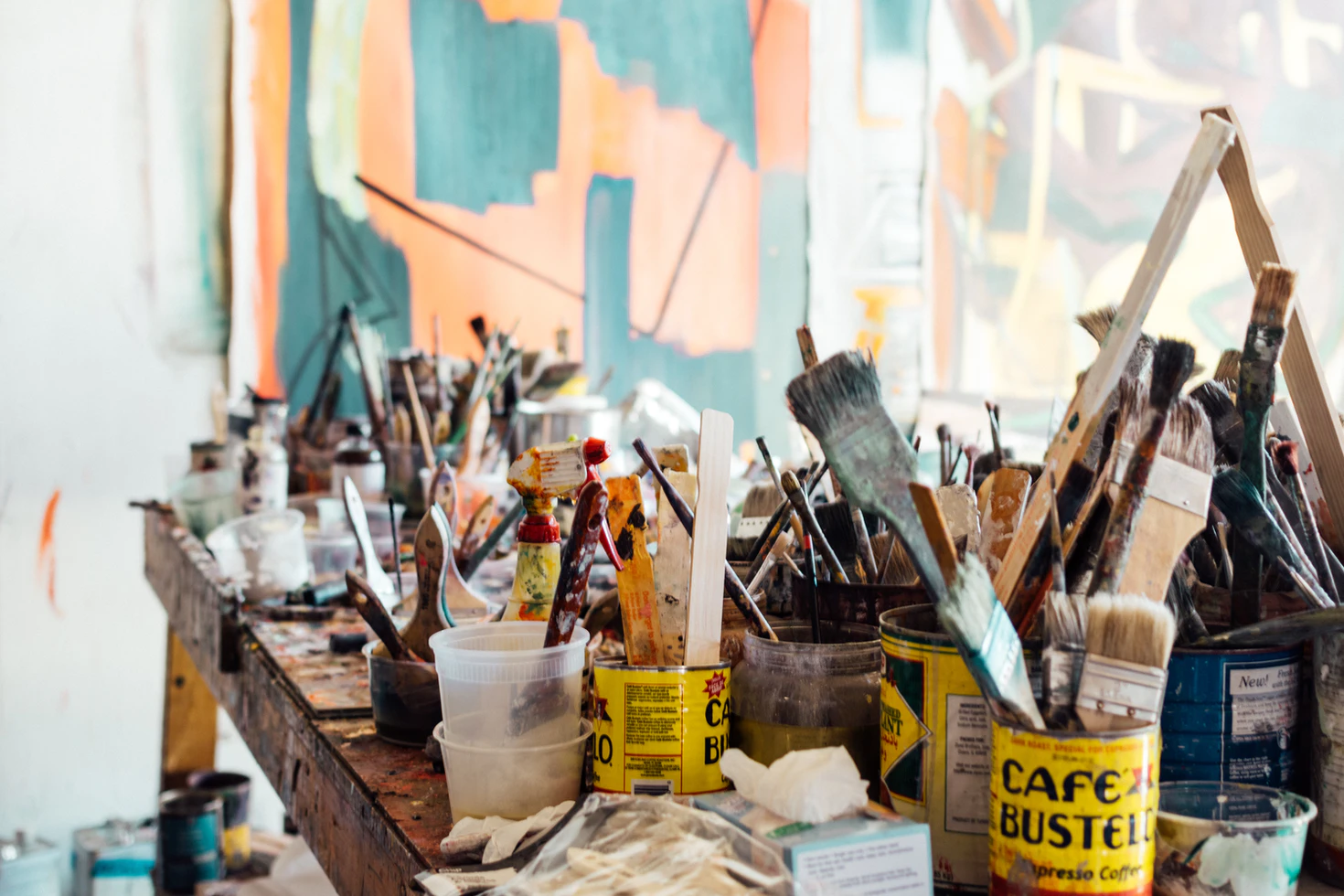 1. Take Care of Your Art Supplies
It may sound like an obvious point but if you are interested in saving money as an artist, you must take care of your art supplies from the very onset. This includes forming good habits, cleaning as you go, and never leaving your studio or art space without ensuring it has been thoroughly cleaned beforehand. It may be a common misconception that artists are habitually messy but by taking care of your art supplies, you can prevent long-lasting damage and never be forced to think twice about inviting guests in to have a look around.
2. Consider Cheaper Alternatives
If you are a budding artist or have your sights set on international stardom, it can be tempting to only shop for the best of the best when it comes to art supplies and equipment or replace tools earlier than necessary. It may, however, protect you and your pocket to consider alternatives which rejuvenate your supplies. A makeshift paint mixing surface is a great substitute for a paint palette from a renowned brand. A pencil extender lengthener is a great substitute for purchasing the top-of-the-range set of pencils when your existing options are too short. This is especially important if you are low on funds or still mastering the basics of art.
3. Establish a Budget
If you work on a commission basis, it may be a good idea to establish a budget ahead of every project regardless of how small or large it may be. This can allow you to allocate funds for materials, equipment, and shipping ahead of time and prevent you from overspending or losing money as opposed to making money. It may not necessarily be fun or creative, but it can enable you to plan ahead and perhaps even cut costs if and when necessary so you can boost your profits as a budding artist.
4. Share with Other Artists
If you have friends or family members that are also artists, it may be worth suggesting to them if they are willing to share any unneeded or excess materials or equipment with you. This can prevent unnecessary wastage and ensure they get put to good use. In addition, buying art supplies in bulk can save time and money for everyone involved and asking any niggling questions or queries ahead of time can prevent you from making a time-consuming or costly decision you may come to regret down the line. If you are an artist, it may benefit you to know that taking care of your art supplies, considering cheaper alternatives, establishing a budget, and sharing with other artists can save you a considerable amount of money.