Buddhist Paintings of South Korea
The Art History Archive - Asian Art
---
This Website is Best Viewed Using Firefox

This is an archive/collection of Buddhist paintings from South Korean temples. The Korean word for "Buddha" is "Puchanim" (pboo-jchah-nim), the nim at the end is honourific.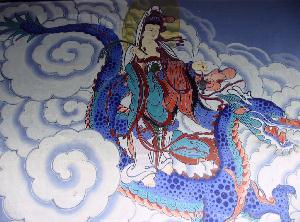 Korean Proverbs:
For interest we're also including a handful of Korean proverbs.
"Even Diamond Mountain should be seen after eating."
Meaning: When deciding what to do, eating should take priority first. (Mountain climbing is very popular in Korea.)
"The other person's rice cake looks bigger."
Meaning: Someone else's situation always looks better.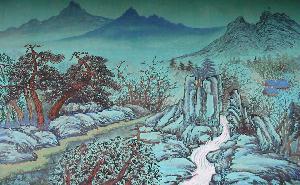 "Starting is half."
Meaning: Starting a job is half the work.
"Licking the outside of a watermelon."
Meaning: Just scratching the surface, not dealing with the real problem.
"Fixing the stable door after losing the ox."
Meaning: Too little, too late.
"East question, west answer."
Meaning: When someone gives an answer which is unrelated to the question.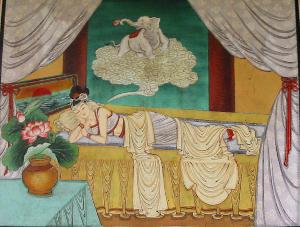 "A frog in a well."
Meaning: A person who lacks vision and has a small perspective.
"A dragon emerges from a ditch."
Meaning: Used to describe how the greatest and strongest of people often come from a poor background and humble beginnings. (The dragon often symbolizes royalty or leaders.)
"Shrimps backs are broken in a whale fight."
Meaning: Its the small people or small countries who are hurt during a war.
"A small pepper is hot."
Meaning: Small people have the fortitude and toughness to accomplish great things.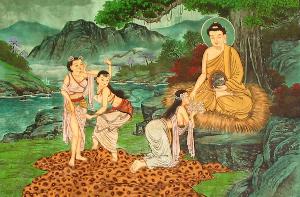 "A tiger comes when spoken about."
Meaning: Speak of the devil and he appears. When a person is talked about and they actually arrive.
"Love must come before it can go."
Meaning: Before love can be given, it must be received.