Frederick H. Varley
The Art History Archive - Canadian Art
---
This Website is Best Viewed Using Firefox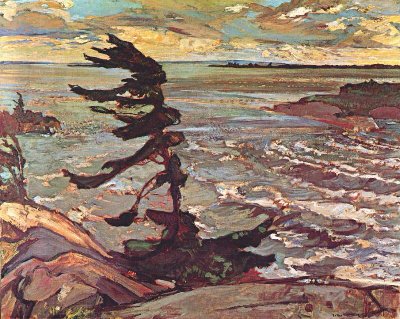 The Group of Seven
Franklin Carmichael
Lawren S. Harris
Alexander Young Jackson
Frank H. Johnston
Arthur Lismer
J.E.H. MacDonald
Frederick H. Varley
Canadian Landscape Artist
Biography by Brandi Leigh - 2008.
Born January 2nd 1881 - Died Sept 8th 1969.
Frederick Horsman Varley was born in Sheffield, England in 1881 where he lived until 1912 when he moved to Canada. During the first 31 years of his life he studied art in both Sheffield (Sheffield School of Art) and Belgium (Academie Royale des Beaux-Arts). It was here that Varley was married (1908) and fathered two children. When long time friend Arthur Lismer arrived in England for his own wedding, he encouraged Varley to move to Canada. He and his family packed up and moved to Ontario, and it wasn't long before he began to work at Grip Ltd.
During this time he met Tom Thomson – and influential and unofficial member of the group of seven. Together they began to paint many landscapes of Northern Ontario. In 1919, after First World War, Varley went to France as an "overseas artist" and painted many scenes depicting battlefields and cemeteries. Like all men who have seen war or are involved in war, he was deeply disturbed by what he experienced and his work reflected this.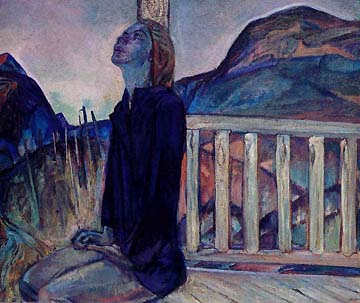 Varley is quoted saying that "[war] forever tainted [us] with its abortiveness and its cruel drama". Like Fredrick, another member of the Group of Seven – A.Y. Jackson – also experienced parts of the First World War and together their experiences influenced the Group of Seven. They painted the wilderness as tainted by fire and harsh climates, as if painting their pain from the war onto canvas. One of his most noted works during this time being 'For What' a painting of soldiers bodies heaped onto a cart.
Only two members of the Group of Seven painted portraits, Fredrick Varley and Lawren Harris. His most noted portrait being that of Vincent Massey in 1920. Varley painted mostly human subjects, which included expressionistic scenes and traditional portraits.
Varley moved to Vancouver, BC after a few years in Ontario and became the head of Department of Drawing and Painting at the School of Decorative and Applied Arts in Vancouver from 1926 to 1933. He was deeply influenced by the beauty of British Columbia, and it had a great effect on his art. He was an avid hiker and enjoyed heading off into the coastal mountains and painting the lush vegetation he saw around him. Fredrick created many oil sketches including Mountain Vista, Dawn and Upper Lynn (a scenic canyon that is now a park). The scenery that he found in British Columbia took him on an emotional journey which changed the way he painted and expanded his palette. This helped to make him an incredible teacher, and influenced many local artists including Charles Scott and Jock Mcdonald. Not only did he teach at the school but also held private lessons and encouraged his students to "think for themselves without fear".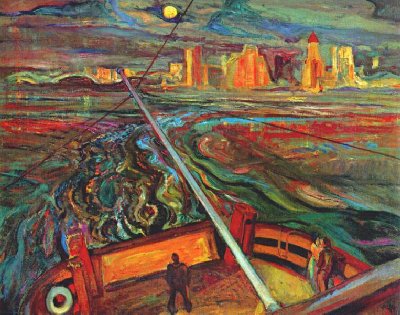 With the Depression came about a reduction in salary at the school and Varley left in protest. He and his colleague Jock Macdonald opened a new school called the B.C. College of the arts, which unfortunately ended in bankruptcy less than two years later. His wife also left him during this time. Varley then decided to leave to B.C. and moved to Montreal where he suffered from alcoholism for many years.
Finally he got over his depression and returned to Ontario and began focusing on his painting again. He enjoyed visiting unique places and remote locations, and as such traveled to places in the Arctic and Russia to paint landscapes. He continued to live in Ontario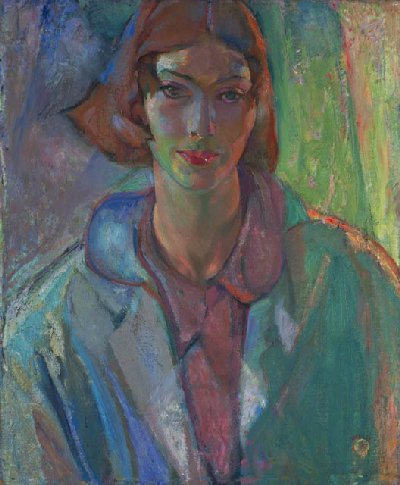 In memory of Fredrick Varley, there is the Varley Art Gallery and Fred Varley Drive in Ontario. Exhibitions at the Vancouver art gallery were held in 2000 and again in 2006 to commemorate his work.
Artworks by Frederick Varley
Vimy Ridge - c.1917-18
For What? - c.1918
The Sunken Road - c.1919
Stormy Weather Georgian Bay - 1920
Peter Sandiford at Split Rock Georgian Bay - 1922
Mountain Portage - 1925
The Cloud Red Mountain - c.1928
Cheakamus Canyon - 1929
Vera - 1931
Dharana - 1932
Bridge Over Lynn Canyon - 1933
Night Ferry Vancouver - 1937
Self-Portrait - Date Unknown