The Group of Seven
The Art History Archive - Canadian Art
---
This Website is Best Viewed Using Firefox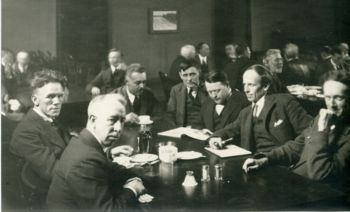 The Group of Seven
Franklin Carmichael
Lawren S. Harris
Alexander Young Jackson
Frank H. Johnston
Arthur Lismer
J.E.H. MacDonald
Frederick H. Varley
An Introduction to the Group of Seven:
By Brandi Leigh - 2008.
Canadian Landscape Painters, the group was formed in 1920 and consisted of seven members – hence the name: Group of Seven. Franklin Carmichael, Lawren Harris, A.Y. Jackson, Frank Johnston, Arthur Lismer, J.E.H. MacDonald and Frederick Varley.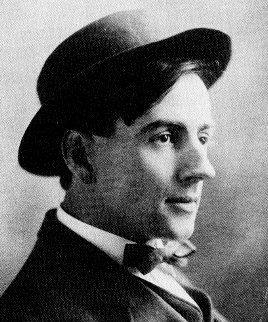 Please Note: Tom Thomson (photo right) was never a member of the group, as he died (disappeared in northern Ontario, presumed drowned) before the group was formed, however he is often linked to the group. Emily Carr was also closely affiliated with the group.
MacDonald, Lismer, Varley, Johnston and Carmichael all met at Grip Limited – a design firm in Toronto. Jackson and Harris both became acquainted with the group when Lismer befriended them at the Arts and Letters Club of Toronto. This informal group was split up during World War I, when Jackson and Varley served as war artists.
Once the war was over, the informal group reconvened and began to travel throughout Ontario. They sketched landscapes and developed different techniques to better their art. The group was greatly influenced by European Impressionism. It was in 1919 that they began to call themselves the Group of Seven – they couldn't come up with a name, and so Harris dubbed them the "Group of Seven" and it stuck.
The group was initially funded by Harris – heir to the Massey-Harris fortune – and Dr. James MacCallum. Together they built the Studio Building to serve as a meeting and working place for the new Canadian art movement.
In 1920, the group had their first exhibition. At this time many people considered the Canadian landscape ugly and unworthy of being painted. They were proved wrong however over the next decade by the Group of Seven. The group became known as pioneers to a new Canadian art, finding new and different ways to portray the beauty of the landscapes.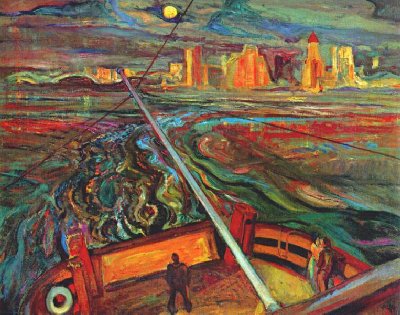 Frank Johnston left the group in 1921 to pursue a job in Winnipeg and a new spot was open for a replacement artist. In 1926, A.J. Casson was added to the group. Members of the group began to travel further across Canada, some visited the west coast, while others went north to the arctic; they were the first artists of European descent to paint the arctic.
The Group of Seven's last show took place in 1931; they had come to realize that people were more open to their art and no longer needed the group to stand up against criticism. In the following years a new group was formed: The Canadian Group of Painters, which included some of the original seven.
Today the McMichael Canadian Art Collection in Kleinberg, Ontario contains over six thousand pieces from the Group of Seven. Six of the artists are buried in an onsite graveyard at the Gallery.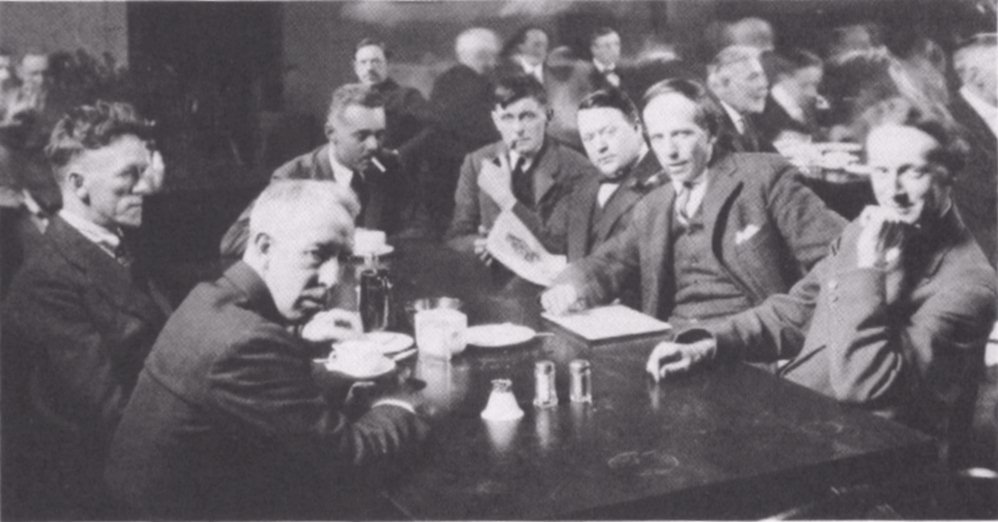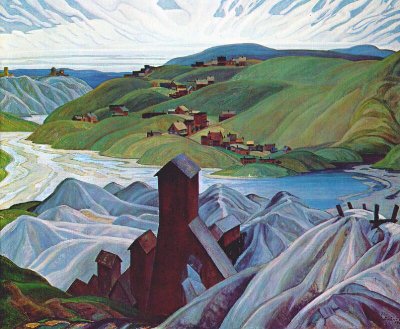 Autumn Hillside - 1920
October Gold - 1922
Jackknife Village - 1926
Mirror Lake - 1929
A Northern Silver Mine - 1930
Bay of Islands - 1930
Scrub Oaks and Maples - 1935
La Cloche Panorama - 1939
The Corner Store - 1912
Algoma Hill - 1920
Above Lake Superior - 1922
Afternoon Sun, Lake Superior - 1924
Maligne Lake, Jasper Park - 1924
North Shore, Lake Superior - 1926
Lake and Mountains - 1928
Mount Robson from the North-East - 1929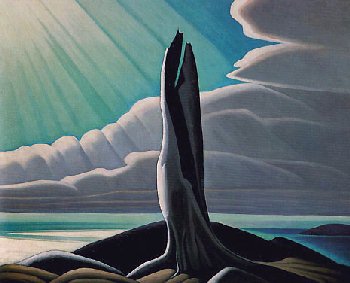 North Shore, Baffin Island - 1930
Mount Thule, Bylot Island - 1930
Icebergs, Davis Strait - 1930
Abstract No. 7 - c.1939
The Edge of the Maple Wood - 1910
Terre Sauvage - 1913
Frozen Lake Early Spring Algonquin Park - 1914
The Red Maple - 1914
Entrance to Halifax Harbour - 1919
First Snow Algoma - 1919-20
March Storm Georgian Bay - 1920
Georgian Bay November - 1921
Night Pine Island - 1921
The Winter Road Quebec - 1921
Early Spring Quebec - 1923
Skeena Crossing - 1926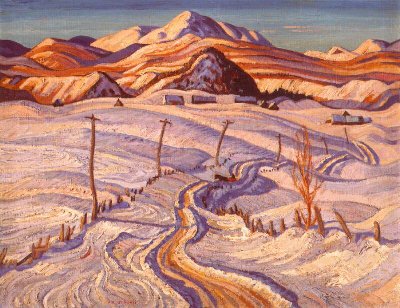 Grey Day Laurentians - 1928
The Beothic at Bache Post Ellesmere Island - c.1928
River, St Urbain - 1930
Winter Charlevoix County - 1932-33
Nellie Lake - 1933
Valley of the Gouffre River - 1933
Houses, St Urbain - c.1934
Algoma in November - 1935
Hills at Great Bear Lake - c.1953
Moose Pond - 1918
Patterned Hillside - 1918
Fire Swept Algoma - 1920
The Fire Ranger - c.1920
The Dark Woods Interior - c.1921
Serenity Lake of the Woods - 1922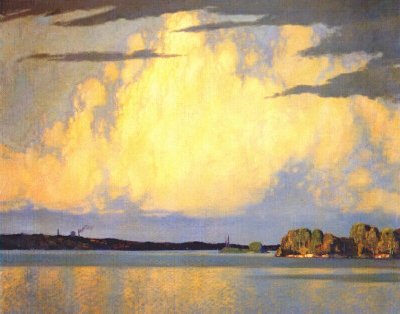 The Guide's Home Algonquin - 1914
Winter Camouflage - 1918
A September Gale Georgian Bay - 1921
Forest Algoma - 1922
Isles of Spruce - 1922
Evening Silhouette - 1926
October North Shore Lake Superior - 1927
Cathedral Mountain - 1928
Glacier Above Moraine Lake - 1928
Old Pine McGregor Bay - c.1929
Bright Land - 1938