Toronto Artists & Art Galleries
The Art History Archive - Canadian
---
Is Toronto the new center of the art world?
In World War II artists fled Paris and came to New York and Toronto to create a new North American art scene. The majority of these artists came to downtown New York where they settled and began the process of building up a new foundation for the world's artistic aesthetics. Galleries began popping up all over the place.
Now, in this post-911 era, American artists are fleeing the United States and coming to Toronto. Already there has been a noticeable number of new art galleries that have "popped up overnight".
Under the United States new draconian laws and heavy censorship, artists feel constrained and restricted even within the usually very liberal confines of New York. Artists are accused of being terrorists if they make art that is even vaguely sympathetic to Iraq or Afghanistan.
This is dramatically similar to Hitler hunting down artists who were unorthodox or showed art that was anti-Nazi. And again similar to the Cold War allegations of communism. "Oh those artists, they're communists! Throw them in prison!"
These draconian methods, some might even call them gestapo tactics, are resulting in many artists to rethink their ideas about the United States.
Below is a growing list of native Toronto artists, and American artists who have recently moved to Toronto. Below that is artist resources and a very extensive list of Toronto art galleries. These lists will only get longer.
They do make you think however, if Toronto does become the new center of the art world, where will that leave New York? Will it dwindle in history like Italy and Paris have? Or it will it continue to produce top quality art and artists despite its war atmosphere?
?
---
Toronto Artists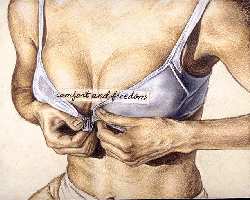 Jennifer Linton : Comfort & Freedom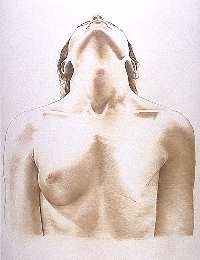 Jennifer Linton : St. Agatha
Toronto Art Links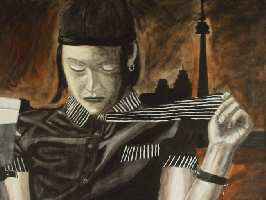 Charles Alexander Moffat : Julie #1
Toronto Art Galleries
A - F