Lucian Freud
The Art History Archive - Contemporary Art
---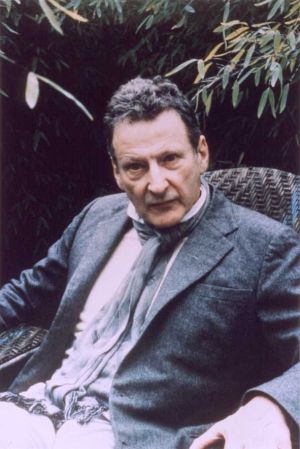 Portraits
Biography by Charles Moffat.
Lucian Michael Freud was born December 8th 1922 in Berlin, Germany, son of Jewish architect Ernst Ludwig Freud and Lucie née Brasch and the grandson of famed psychoanalist Sigmund Freud.
Freud's family moved to Britain in 1933 during the rise of Nazism, where Lucian attended Dartington Hall school in Totnes, Devon, and later Bryanston School. He later gained British citizenship in 1939.
Freud briefly studied at Cedric Morris' East Anglian School of Painting and Drawing in Dedham (briefly attended the Central School of Art in London) and also attended Goldsmiths College - University of London from 1942-3.
After finishing his education Lucian Freud served as a merchant seaman in an Atlantic convoy in 1941 before being invalided out of service in 1942. Freud's first solo exhibition, at the Lefevre Gallery in 1944, featured the now celebrated The Painter's Room. In the summer of 1946, he travelled to Paris before continuing to Italy for several months. Since then he has lived and worked in London.
Lucian Freud's early works are surrealistic and depict people and plants in unusual juxtapositions using a thin layer of paint. He served as a visiting tutor at the Slade School of Fine Art, University College from 1949 to 1954 during which time his style loosened up and he began to paint portraits and lots of nudes with a thick layer of paint (impasto). He would often clean his paintbrush after each stroke to prevent the colours from bleeding into one another or alternate brushes for different colours.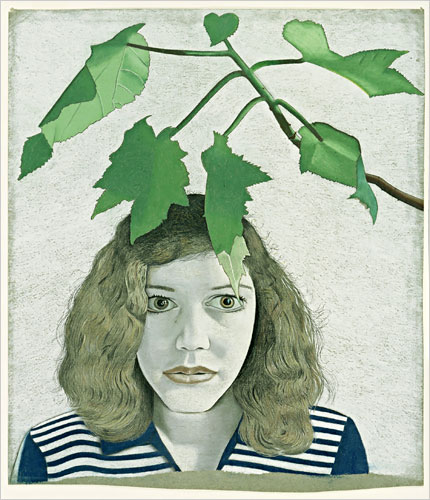 Lucian Freud believes in painting the same person multiple times with similar compositions so he can understand them more mentally and physically. Lucian Freud's portraits usually depict the sitter, sometimes laying naked on a sofa, the floor or on a bed. He would also use animals as props such as in "Girl with a White Dog" and "Naked Man with Rat".
Lucian Freud also painted fellow artists Frank Auerbach, Francis Bacon, Leigh Bowery and Henrietta Moraes (wealthy London socialite and art muse). In 1951 his "Interior at Paddington" won a prize at the Festival of Britain and jumpstarted his career. He was shortlisted for the Turner Prize in 1989. Abbot Hall Art Gallery in Kendal mounted a major exhibition in 1996 and he had a huge retrospective at the Tate Gallery in Britain in 2002.
During May 2000 to December 2001 Lucian Freud painted "Queen Elizabeth II" and received significant criticism of his portrayal in the British media. The Sun newspaper described the portrait as "a travesty". In 2007 "Lucian Freud: The Painter's Etchings" went on display at the Museum of Modern Art in New York City, which allowed viewers a more detailed look at his creative process.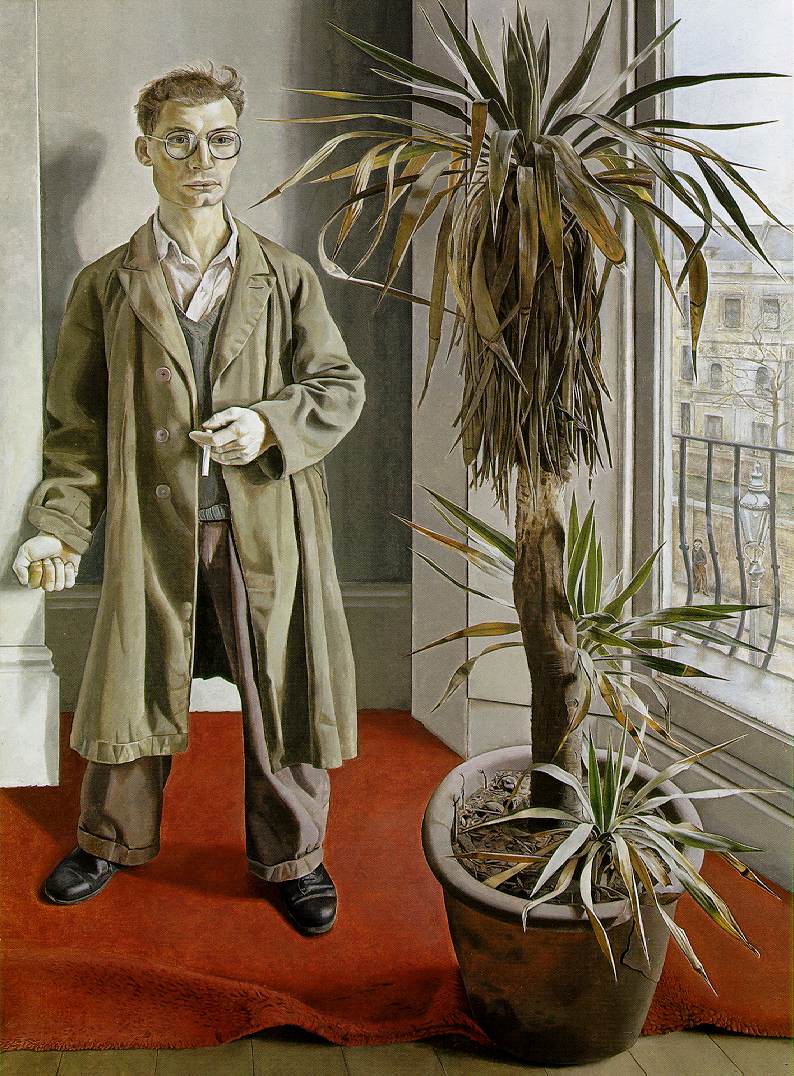 Lucian Freud - Interior in Paddington - 1951
According to rumour Lucian Freud has up to 40 illegitimate children, acknowledging them only when they have become adults. He had an affair with Lorna Garman, but later married her niece Kitty Epstein (daughter of sculptor Jacob Epstein and socialite Kathleen Garman) in 1948, but the marriage ended after four years when he began an affair with Lady Caroline Blackwood (see Girl in Bed), another socialite. He married Caroline in 1957.
His painting "After Cezanne", notable for its unusual canvas shape, was bought by the National Gallery of Australia for $7.4 million and in May 2008 his 1995 portrait "Benefits Supervisor Sleeping" was sold by auction house Christie's in New York City for $33.6 million. His portrait of a pregnant Kate Moss sold anonymously for $10 million in 2004, presumably by Kate Moss who wanted to keep it out of the hands of old perverts.
Chronology of Paintings by Lucian Freud