Bosnian and Herzegovinian Artists
The Art History Archive - European Art
---
This Website is Best Viewed Using Firefox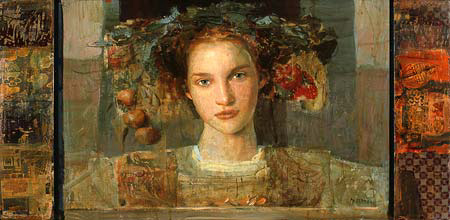 Mersad Berber
Mersad Berber (born 1 January 1940) is a renowned Bosnian painter.
Berber was born in Bosanski Petrovac, a township in western Bosnia. In 1963 he was in Ljubljana, completing his painting studies at the Academy of Fine Arts in the class of Maksim Sedej and attending his M.A. in the graphic arts with professor Riko Debenjak. Fifteen years later, Berber himself received a teaching position at the Academy of Fine Arts in Sarajevo. Since 1965 and his first one-man show at the City Gallery of Ljubljana, the career of this remarkable artist has been on a sharp rise.
Today Berber, as one of the best known graphic artists in the world, who was included in the Tate Gallery collection in 1984, makes the aesthetic and ethical identity of his homeland known to millions of people. Nearly forty years of his artistic activity was spent as a true homo universalis - Berber has been occupied with painting, graphic art, tapestry, illustrating and preparing bibliographic editions, graphic and poetic maps. His scenography and costume design came to life in theatres in Ljubljana, Zagreb, Sarajevo and Washington. In 1985 Berber finished Tempo Secondo, his own animated cartoon.
Since 1966 Mersad Berber has received more than fifty awards. Among many international prizes it is inevitable to mention the Gold Medal and Honorary Diploma at the First International Exhibition of Graphic Art in Trieste, the first award at the 11th International Biennale in Săo Paulo, Honorary Prix at the 10th International Biennale of Graphic Art in Tokyo, the first award at the 7th Mediterranean Biennale in Alexandria, award of ICOM in Monte Carlo, the Kraków City award at the 4th International Biennale of graphic art and the Lalit Kala Academy Grand Prix at the 5th Indian Triennale in New Delhi.
Kraków Grand Prix in 1997, an Ostend exhibition entitled "Between earth and heaven" and a recent one "Artist of the ideal" in Verona, selected by famous art critic Edward Lucie-Smith, confirmed Berber as one of the most significant contemporary artists. Comprehensive monography studies of Mersad Berberis art were published by Mladinska knjiga, Ljubljana in 1980 and 1985, by Sol Intercontinental, Ljubljana in 1997 and by E&A Agency, Zagreb in 2000.
Since 1992 Mersad Berber has been living and working in Zagreb and Dubrovnik.
Mersad Berber Sample - #01
Mersad Berber Sample - #02
Mersad Berber Sample - #03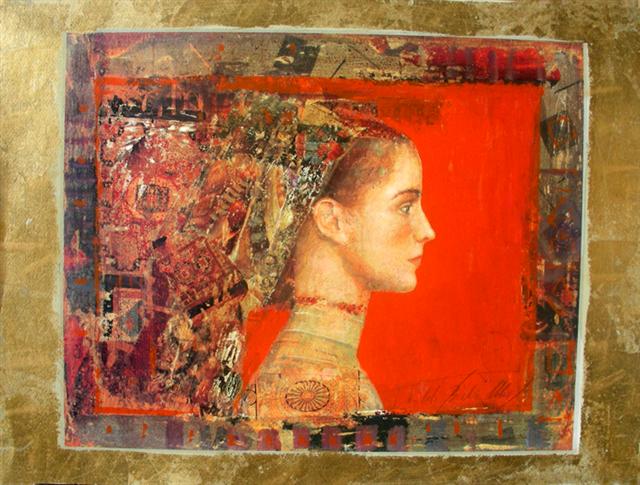 ---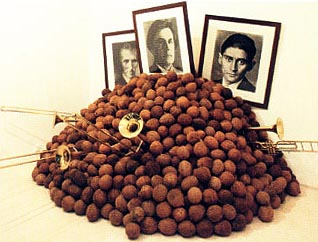 Braco Dimitrijevic
Braco Dimitrijevic is a Bosnian artist, born in Sarajevo, Bosnia on June 18, 1948 in former Yugoslavia. He graduated from the Zagreb Academy in 1971, continuing at St Martin's School of Art in London.
He has exhibited internationally since the 1970s, including at the Tate Gallery in 1985. He has participated in documenta (1972 and 1977) and the Venice Biennale (1990 and 1993). His works are held in the collection of the Tate Gallery.
Three photographic portraits - a painter: Malevitch, a writer: Kafka, a mathematicians: Tesla - overhang a pile of coconuts in which wind instruments are inserted.
Braco lives and works in Paris, France.
Braco Dimitrijevic - Les Herauts De La Post Histoire - 1997
---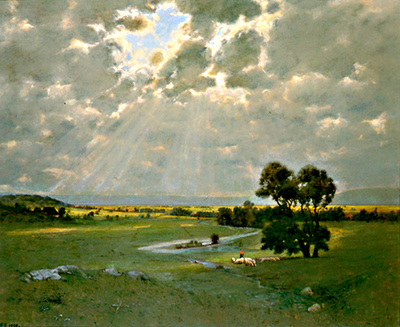 Gabrijel Jurkic
24 March 1886 – 25 February 1974
Gabrijel Jurkic was a Croatian artist, born in Livno, now Bosnia and Herzegovina, and died at a monastery near there in 1974.
There is a gallery dedicated to his work in Livno and his pictures are also displayed at the Museum of Contemporary Art in Zagreb. He studied at the Academy of Arts in Vienna.
In 1993 he appeared on a postage stamp issued by the Croat administration in Mostar.
Gabrijel Jurkic - Self-Portrait - Date Unknown
Gabrijel Jurkic - Vila naroda moga - 1911
Gabrijel Jurkic - Put kroz sumu - 1922
Gabrijel Jurkic - The Old Bridge Mostar - 1930
---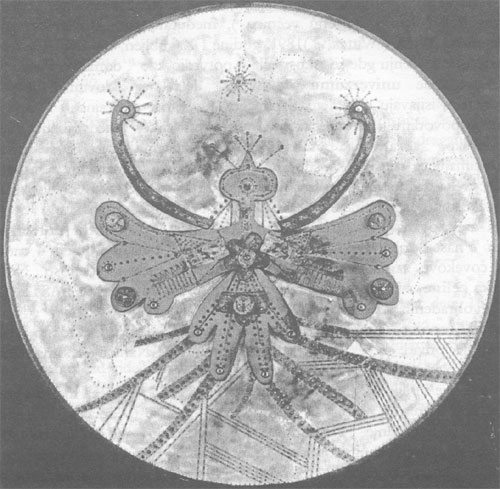 Nesim Tahirovic
Nesim Tahirovic was born on October 23rd 1941 in Tuzla, Bosnia and Herzegovina. He studied art (painting) in Belgrade under professor Kosta Hakman (see below).
Along with painting he also works in the area of scenic design and other applied arts. During a forty-year career as an independent artist he had around sixty solo exhibitions and more than hundred group exhibitions in his native country and abroad where he also received numerous awards for both painting and scenic design.
His paintings were exhibited in museums, galeries and sold to private collectors all over the world. He is a member of The Association of Applied Artists and Designers of Bosnia and Herzegovina (ULUPUBiH) and Association of Visual Artists of Bosnia and Herzegovina (ULUBiH).
He lives and works in Tuzla as an independent artist.
Nesim Tahirovic - Ilustracija - Date Unknown
Nesim Tahirovic - Karabeg - Date Unknown
---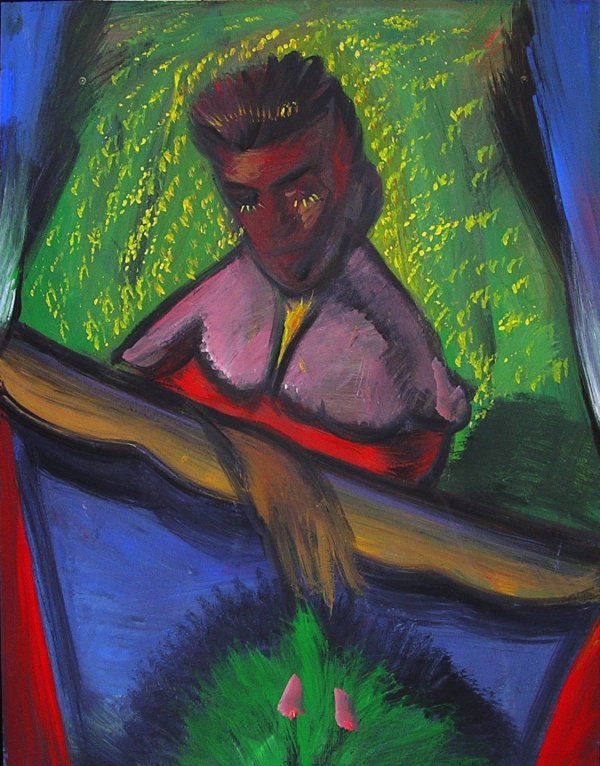 Darmin Veletanlic
Darmin Veletanlic is a Bosnian-herzegovinian artist/painter born on October 3, 1962 in Bosanska Dubica, Bosnia and Herzegovina.
He studied at the Art Institute in Zagreb, Croatia (then Yugoslavia).
His professors were: prof. Josip Bifel, prof. Nikola Koydl, and prof. Vasilije Jordan.
Veletanlic received his art degree in 1989. Due to the Bosnian war, Veletanlic moved to Paris, France.
There he continued his art career and married a french woman. He currently lives and works in Paris as an artist.
Darmin Veletanlic - San 2 - Date Unknown
Darmin Veletanlic - San 10 - Date Unknown