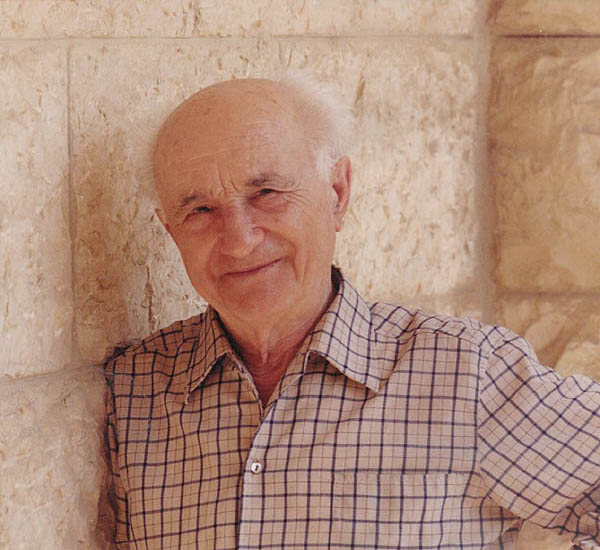 From an Ardon letter to Willem Sandberg, Director of the Stedelijk Museum, dated 15th August 1960:
"…Your discussion was extremely interesting and very revealing …Modern Art is striving towards a summit, not yet reached. This trend of Modern Art will continue - notwithstanding all regressive and grumbling elements. There is no doubt about this!
"But an odd thing happened on my palette: something foreign sneaked into the group of cadmiums, ultramarines and viridiums - it was Jerusalem - ascetic, with a sack over its head.
"What is Jerusalem doing amongst the bright cadmiums? How can one scratch it off the palette? Sometimes it can be scared away and hidden behind the ivory black. But in vain - in the next morning it settles down again in the midst of the cadmiums.
"That is the problem! For thousands of years Jerusalem has been thundering against Athens, against the radiant, the Apollonian, the Dionysian Athens. How I admire Athens! How godlike and bright does a Matisse wander about there. His canvas breathes the sweet fragrance of the Mediterranean - morning fragrance is in the air.
"At such moments Jerusalem stays far, far away, behind the black. But as soon as Matisse has passed -it comes up again among the cadmium the ultramarine and the viridium. One can not get away from it. The alien Jerusalem always gives orders: "Thou shalt", "Thou shalt not", like a black woodpecker Jerusalem keeps knocking on your bark - Thou, Thou, Thou. Thou and the orphan, Thou and the widow, Thou and the distressed, Thou and the oppressed. Never is one left alone! As if life can only be lived in the Thou and as if being alive could only manifest itself in conjunction with the Thou.
"That is the problem. The 'Thou' does not play any part in modern art. Artists are suns revolving on their own axes, surrounded by a wealth of moons with their faces turned towards them…"