Art Glossary of Terms
The Art History Archive
---
This Website is Best Viewed Using Firefox
INDEX - A - B - C - D - E - F - G - H - I - J - K - L - M - N - O - P - Q - R - S - T - U - V - W - X - Y - Z
Art Glossary of Terms - Art Lexicon BA to BZ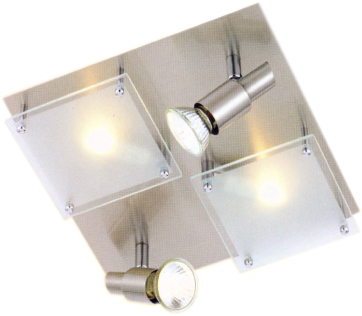 B - When found on a tube or other container of paint, indicates a color of less than permanent quality, though fairly durable.
baby spot - A spotlight of 500 watts or less. Or, a very small design or illustration. Also see clip art, dingbat, glyph, thumbnail sketch or thumbnail image, and vignette.
background - The part of a picture or scene that appears to be farthest away from the viewer, usually nearest the horizon. This is the opposite of the foreground. Between background and foreground is the middle ground. Also see depth, perspective, and wash.
back iron - In sculpture modeling, a metal frame set on a wood base, which is attached to an armature and supports the weight of material being modeled.
backlight or back lighting - Light coming from behind a subject. Or, to create this effect.see thumbnail to rightThese photographs and the pictures below present examples of backlit subjects. English speakers sometimes use the equivalent in French, contre jour.
bad-debt art - Art that is sold or donated because the owner is deeply in debt. When a work of art attains this status, its market value is typically much lower than it had been recently. This term has been seen in both American and British publications since its first known uses in articles about the failure of the booming Japanese economy, which took place in 1991. The context in which this term was most frequently used was in telling such stories as that of the Japanese businessman named Saito who purchased see thumbnail to rightVincent van Gogh's Portrait of Dr Paul Gachet for 82.5 million US dollars in the 1990, a record price for any work of art. Saito was shortly forced by financial difficulties in the 1990s to sell the painting at a loss (its current whereabouts not publicly known). Also see deaccession, patron, and Post-Impressionism and Vincent van Gogh.
bailee - One to whom the property of another — the bailor — is entrusted for a limited period. A museum that has assumed temporary custody of an object is a bailee.
bailey - In the architecture of a castle, the outer wall or the open area enclosed by this outer wall.
bailor - One who entrusts his or her property to another — the bailee — for a limited period. An individual from whom or an institution from which a museum object is received, that is, the owner of the object, is a bailor, and may also be called a lendor or depositor. Also see patron.
balance - A principle of design, it refers to the way the elements of art are arranged to create a feeling of stability in a work; a pleasing or harmonious arrangement or proportion of parts or areas in a design or composition. Portions of a composition can be described as taking on a measureable weight or dominance, and can then be arranged in such a way that they appear to be either in or out of balance, or to have one kind of balance or another. Balance can be symmetrical, or formal; or it can be asymmetrical, or informal. It can also be radial. Here's a link to a painting which is famous for the elegant balance in its composition: see thumbnail to rightYoung Woman with a Water Jug by Johannes Vermeer (Dutch , 1632-1675), oil on canvas; 18 x 16 inches (45.7 x 40.6 cm), Metropolitan Museum of Art, NY.
balcony and balconette - In architecture, a balcony is photo of a second-storey balconyplatform that projects from the wall of a building and is surrounded by a railing, balustrade, or parapet. Because the balcony pictured is so small — projecting shallowly and from only one window — it may also be called a "balconette." Or, a gallery that projects over the main floor in a theater or an auditorium. Also see balustrade and niche.
baldacchino - In architecture, an ornamental canopy on columns over a tomb, altar, or throne; sometimes portable.
ball clay - In ceramics, an ingredient included in a many clay bodies because of its plasticity. Ball clay may be black or gray in color but fires almost white. It contracts considerably as it dries and when fired.
balloon framing - In architecture, a system of light timber-frame construction in which uprights or studs extend the full height of the frame and horizontal structural members are nailed to them.
ballpein hammer - A hammer which has one side of the head WEAR SAFETY GOGGLES!flattened for striking, and the other rounded for flattening rivets or forming a dome. Also see bush hammer, claw hammer, mallet, and nail.
balustradephoto of a balustrade - A rail, usually about three feet high, supported by a series of posts (balusters), generally as along the outside edge of a stairway or gallery. (pr. ba'luh-strayd")
bamboo - Bamboo is a fibrous plant, and materials obtained from it. Bamboo grows into poles comprised of segments with hollow cores, gradually tapering to their upper tips. Leaves grow from the ridges at the ends of its segments. These ridges are distinctively dark in color. It can be found in widths up to several inches in diameter.
banal - Boringly commonplace and predictable. Trite and obvious.
banausic - Predominantly suggestive of functional and practical usage rather than decorative or ornamental. Or, common, ordinary, and undistinguished; dull and insipid. Also see bad art, bland, gewgaw, hooptedoodle, and realia.
banco - A wet mud construction process akin to coil pottery. It is commonly used in parts of Africa. Also see adobe.
b and w - Abbreviation for black and white. Also see gradation, grisaille, monochromatic, neutral, photography, and value.
banker - A heavy wooden workbench, which sculptors use to support work being carved or model. The top may be fitted with a turntable so the work can be easily rotated.
baptistery - A building used for baptism in the Christian church. A famous example is the Baptistery of the Duomo, the cathedral in Florence, Italy. Also spelled baptistry.
baren - In Japanese printmaking tradition, a small, flat pad of woven bamboo bark used to impress a print from a wood block.
barium - An inert white mineral used to extend colors and as a base for dyes. A soft metal, barium is used to deoxidize copper, bronze, and some other alloys. Elemental symbol Ba; atomic number 56; atomic weight 137.34; melting point 725°C; specific gravity 3.50; valence 2.
barrel vault - In architecture, a half-round ceiling made by placing a series of arches from front to back. Traditionally constructed in stone, it is also known as a tunnel vault, it was developed by the Romans and adopted later by Romanesque church builders.
bar tracery - Tracery using stone ribs in complicated patterns. Also see See architecture, flamboyant, and rose window.
base - A plinth or podium on which a sculpture is exhibited, or the portion of a sculpture on which its weight rests. The stepped base of a Greek temple is called a crepidoma. "Base" might also refer to the vehicle or medium carrying a paint's pigments. Do not confuse this with a solvent. Also see column, foot, ground, niche, pedestal, pier, and pilaster, along with the names of the types of works which might have bases, and the names of materials of which they might be made.
basilica - In architecture, a type of public building erected in ancient Rome as a hall of justice and commerce. Basilicas had a rectangular plan with two or four rows of columns placed along the longer axis to support the roof, and an entrance on a long side. This plan was later adopted by the early Christian church builders. It incorporates a nave, aisles, and clerestory, with its main entrance at one end, and an apse at the other. These features make it an axial plan. (buh-SILL-?-k?) Also see cathedral and labyrinth.
basse taille or basse-taille - French for "cut low." In jewelrymaking, a process in which gold or silver is engraved, etched, stamped, chiseled, or carved with a design in low relief. Translucent colored enamels are applied, drying between coats, and a clear coat is made level with the rim, followed by a fixing enamel. Where the pattern cuts deep the enamel is a darker color, and where it's shallow the color is lighter. Because the enamel and the metal on which it is applied can be very glossy, some areas of a relief can reflect light differently than others.
bat - A plaster slab on which wet clay is left to lose sufficient moisture to make it plastic. Also, a disk that can be attached to a potter's wheel so that a pot can be thrown upon it, then the bat removed with the pot still on it, so that another can be attached to throw another pot, the earlier pot trimmed and removed from the bat when it is leather-hard. Such round bats are often made of plaster, wood, or plastic. In the Britain, "bat" has a different meaning: a bat is a kiln shelf, and so bat wash is kiln wash. Sometimes spelled batt.
Bateau-lavoir, Groupe du - French for "the group of the floating wash house," derived from the name of a tenement house occupied by Pablo Picasso (Spanish, 1881-1973). This was a group of artists living in Montmartre, Paris from 1908 to the beginning of World War I, including Robert Delaunay (French, 1885-1941), Juan Gris (Spanish, 1887-1927), Fernand Lιger (French, 1881-1955), and Amadeo Modigliani (Italian, 1884-1920). Cubism was one of the movements to which they contributed. Also see Orphism.
bathos - The disappointment resulting from insincere or grossly sentimental attempts to elicit sympathy or pity. Banality; triteness.
batik - A method of dyeing cloth which involves the use of removable wax to repel (resist) the dye on parts of the design where dye is not desired. Batik originated in Indonesia, where its production continues to thrive. (pr. b?-TEEK) Also see beeswax, costume, fiber, paraffin wax, and texture.
batten - In weaving, a flat stick used to pack the weft threads into place.
batter - To slope inward (receding from bottom to top), often almost imperceptibly, or such an inward slope of a wall. Walls have most often been battered for structural reasons. Also see architecture and declivity.
bay - In architecture, a subdivision or compartment of a building. In Romanesque and Gothic churches, the space between one column or pier and the next, including the vault or ceiling above it. Also see arch and arch.
BC or B.C. - Abbreviation for "Before Christ." Conventionally placed after a number standing for a year computed by counting back from the year once thought to be the year Christ was born. He is now most commonly thought to have been born three or four years earlier. BCE is used to the same purpose as BC, and avoids the overtly Christian bias inherent in BC. Although this system of numbering years is the globally dominant system, some cultures name years according to other schemes. Also see AD or A.D., AH or A.H., andCE or C.E.
BCE or B.C.E. - Abbreviation for "Before the Common era." This is used alternatively to BC or B.C. Use of BCE is now preferred to BC because it avoids the overtly Christian bias inherent in BC. Also see AD or A.D., AH or A.H., and CE or C.E.
beader - A punch with a hollow end used in chasing to leave dotted impressions on metal surfaces.
beam - A lintel. See post and lintel, ridgepole, and trabeation.
bearings - In heraldry, graphic symbols and mottoes on a field.
bearing wall - In architecture, any wall that holds up the weight of a structure. This describes all walls in history until the development at the end of the nineteenth century of the nonsupporting curtain wall. Also see masonry and wood.
beauty parlor or beauty salon - An establishment providing women with services that include hair cutting, washing, coloring, and shaping, and often manicures, pedicures, and facials as well. Also see aesthetician and cosmetic.
beaux-arts - The high arts. French. (pr. bo-ZAHR or bo-ZART)
bed - The surface on a printing press that establishes the maximum usable sheet size. Also see furniture and paper.
beehive tomb - A bee-hive-shaped type of subterranean tomb constructed as a corbel vault and found at pre-Archaic Greek sites. Also see archaic, dromos, and Greek art.
beeswax - Wax from honeycombs, used as a medium in modeling, in encaustic painting, in wax varnishes, in etching grounds, as a resist in batik, and other techniques and media.
belvedere - In architecture, an open-roofed story built to provide a scenic view. It may also be a summerhouse, which is roofed but open; a gazebo. (pr. BEL-v?-DEER)
ben-ben - A pyramidal stone; a fetish of the Egyptian god Re (also spelled Ra).
benday - In printmaking, a process using screens of various dot patterns to mechanically produce shading effects. This process was invented by Benjamin Day (1839-1916). Roy Lichtenstein (American, 1923-1997) included benday as one of the elements in his paintings signifying Pop Art qualities.
beni-e or beni-ye or benizuri-e or beni-zuri-ye - In Japanese art tradition, a two-color print in pink and green, with its dominant tone of rose-red derived from saffron. They typically produce a strong color vibration. And, the method of making such prints. Also see complementary colors, nishiki-e and tan-e.
Benin - A people and former kingdom of western Africa. Benin artists of the sixteenth and seventeenth centuries realized a high level of quality in their lost-wax casting of bronze sculpture. (pr. b?-NIN) Also see African art, and cire perdue.
benzene or benzine - Benzene (also spelled benzine) is a toxic, flammable hydrocarbon used as a solvent, as a rubber cement thinner, and as a cleaning solution on photographs. Also see toluene.
beret - A round, soft brimless tam (hat). It fits snugly, and is often worn angled to one side. It has long been a traditional mode of head-covering throughout Europe, and now other parts of the world. Men, women and children of all walks have worn it, and continue to, but it has been popularly associated with artists since the nineteenth century, to the extent that the stereotypical artist is depicted wearing a beret.
bestiary - A collection of allegories with descriptions of real or imagined animals. In the numerous bestiaries of the Middle Ages, along with some accurate observations of natural history, some common misconceptions were preserved as well. Several modern bestiaries have been published too. (pr. BES-tee-AYR-ee)
bevel - The meeting of a line or surface with another at any angle other than 90°, or the angle at which they meet. Also, carving or cutting to make a bevel; a chamfer. It may also be an instrument which is formed by joining two rules as adjustable arms in order to measure or draw angles of any size or to fix a surface at an angle; an instrument also known as a sliding bevel or bevel square. Also see bezel, dado, jewelry, molding, oblique, ogee, profile, splay, and tools.
bezel - A bevel on the edge of a cutting tool, such as a chisel. Or, a thin wall or rim of metal that anchors a gemstone in place. Also see jewelry.
bhakti - In Buddhism, the devout, selfless direction of all tasks and activities of life to the service of one god; the adoration of a personalized deity. (pr. buh-hock'tee)
bias - A line diagonal to the grain of a fabric — at a 45° angle (half way between vertical and horizontal) to the selvage often utilized in the cutting, folding, or arranging of fabric. In another sense, bias can be a preference or inclination of temperament or attitude, especially one that inhibits impartial judgment. This sometimes qualifies as a prejudice or an instance of it, and is sometimes described as the coloring of an opinion or point of view. In statistics, this can be a sampling or testing error caused by systematically favoring some outcomes over others. Also see align, analysis, appearance, art criticism, artistic temperament, assessment, buckskin ceiling, communicate, critique, direction, eccentric, empathy, enthusiasm, expression, interpretation, lookism, memory, motivation, oblique, obsession, positive, protractor, praise, research, sentiment, stereotype, straight, xenophilia, and xenophobia.
bibelot - A small art object, which is either rare or decorative. Also, a miniature book, especially one finely made. (pr. BEE-b?-LO) Also see bric-a-brac, confection, and gewgaw.
Biedermeier - A style of painting, furniture, and other crafts, prominent in Germany and Austria from 1815 to 1848, popular especially among the middle classes. It was a simplified adaptation of the French Empire style, which preceded it. The name is derived from two fictional bourgeois characters, Biedermann and Bummelmeier, in the satirical verses of Ludwig Eichrodt. (pr. BEE-dr-MY-r)
bilateral - Refers to two sides. Also see balance, lateral, laterality, symmetry, and asymmetry.
billboard - A large outdoor sign or advertisement.
bin - A container that holds and displays a number of two-dimensional works of art. It is sometimes referred to as a cradle or a browser. Each work rests upright upon its lowest edge, leaning forward or back against flat, rigid supports. The bin is open at its top, allowing a viewer to flip through the works. Although not an optimal method of exhibiting artwork, bins are often used in galleries as an economical way to present art for sale. In artists' studios and collectors' homes, bins can provide accessible storage for accumulations of 2-D works. Since works placed in bins are typically unframed (abrasion could be a problem), it is wise to works placed in bins in some way from light, dirt, and other hazards. Enclosing each in a polypropylene sleeve and a rigid, acid-free cardboard backing can provide such protection.
binary colors - Colors made by the mixing of two hues. Examples are orange, green, and purple.
binder - The ingredient in the vehicle of a paint which adheres the pigment particles to one another and to the ground. It creates uniform consistency, solidity, and cohesion. Also see adhesive, adobe, mortar and pestle, polymer clay, and solvent.
binocular vision - Seeing with two eyes simultaneously gives the viewer the ability to perceive depth. Stereoscopic images depend on the use of binocular vision. Also see lens.
biomorphic form - An abstract form whose shapes are more organic than geometric, more curvaceous than linear. Much of the work of Hans [Jean] Arp (German-French, 1887-1966) was composed as biomorphic forms.
bird's-eye view - Seeing from a point of view from an altitude or from a distance; a comprehensive view in a downward direction; also called an aerial view. A variation on landscape, the horizon for a bird's-eye view is usually placed very high in the picture, or outside of it completely. Sometimes called a bird's-eye survey.
biscuit - Clay that has been fired once but not glazed. In this sense, also called bisque.
bisque - Clay that has been fired once but not glazed. Also called biscuit.
bite - May refer either to the action of a mordant in etching or to the tooth of paper. Also see bitten in.
bit-mapped image or bitmap image - A digital image generated by a series of bits and bytes, resulting in an image displayed as a grid of pixels, each a specific color and gray scale value. Most images on the Web are bitmaps — typically JPEGs and GIFs. Also known as a raster image. The alternative sort of image is a vector graphic.
bitten in - Etched with acid. See etching.
bitumen - A tarry substance formerly used as an oil color, now obsolete because of its tendency to crack and darken.
black-figure - In ancient Greek pottery, a technique in which dark figures were silhouetted against a light background of natural, reddish clay.
blanc de Chine - The Western name (from the French) for the Chinese porcelain made at Tκ Hua (Dehua) in Fukien (Fujian) Province in southeast China from the seventeenth century (Ming Dynasty). Blanc de Chine is highly translucent and all-white — in many shades of white glaze, rarely with further decoration. Names for the various blanc de Chine whites include "ivory white," "goose-feather white," and "pork-fat white" (slightly pinkish). Most blanc de Chine is sculptural rather than utilitarian. There are many Buddhist deities and personalities, as well as animals, natural and mythical. (pr. BLAHNK d?-SHEEN) Also see ivory.
bland - Without impact or strength. Bland art is too mild; insipid; banausic. Also see academic, bad art, buckeye, calendar painting, edge, ennui, function, kitsch, low art, picturesque, and popular culture.
blanket - The felt or foam rubber used between the paper and the roller on an intaglio press. Also, a rubber-surfaced fabric used on the cylinder of an offset printing press. Also see textile.
Blaue Vier - German for "the blue four." An alliance formed in 1924 by four painters, Paul Klee (Swiss, 1879-1940), Wassily Kandinsky (Russian, 1866-1944), Lyonel Feininger (German-American, 1871-1956), and Alexei von Jawlensky (Russian, 1864-1941). They held exhibitions together in Germany, Mexico, and the United States.
bleach-out - A bromide print that is underdeveloped, so that it can be used as the foundation of a line drawing, and then bleached away.
bleed - Pigments that run into an adjoining area or up through coats of paint, usually undesirably (see bleeding through and bleed-proof). A fuzziness or spreading at the edges of a painted area. And, in the graphic arts, to extend the edge of a printed area, leaving no margin at one or more edges of a page. This is done by printing an extra 1/8 inch of image area, to be trimmed later. Also see bleed marks, permanent pigment, polymer clay, stain, and stain removal.
bleed marks - Lines at the corners of a piece of artwork to be reproduced. The extending area — the bleed (typically 1/8 inch) — can be seen outside of the bleed marks. Also see crop and register marks.
bleeding through - In oil paints, degrees of visibility of underpainting when upper layers become translucent with the passage of time. Or, a color that doesn't set, but affects subsequent overlays. Also, ink on paper which stains the image beyond where it was intended. Also see bleed and bleed-proof.
bleed-proof - Describes inks and paints that will not spread when wetted with water. Also see bleed, fugitive colors, permanent pigment, polymer clay, solvent, and water-soluble.
blend - In artwork, to merge colors applied to a surface, whether with a brush, crayon, colored pencil, or other medium. This is sometimes called feathering. Also see focus, gradation, sfumato, and shading.
blind arcade - In architecture, an arcade having no actual openings, applied as decoration to a wall surface. Also called a wall arcade.
blind pressing - In printmaking, making an embossed print with an uninked plate. This is also called blind printing. When using an intaglio plate this is more specifically called either an inkless intaglio or a gypsographic print.
blind spot - The area on the retina without photoreceptors that respond to light. An image that falls on this region is not seen. The optic nerve exits the retina at this location on its way to the brain.
block - A body of material for carving. The term is also applied to a piece of material for block printing, or to wood used to beat and consolidate large masses of clay. Also see blockbuster, blocking in, block out, blocks to creativity, and impost block.
blockbuster - Often used to refer to a thing expected to be hugely popular. The biggest exhibits at major museums are called blockbusters when they draw tremendous crowds. A landmark blockbuster exhibition was a show of objects from King Tut's tomb in the 1970s. The blockbusters since then have included exhibits on Impressionists, Post-Impressionists, Cubists, and the Imperial Tombs of China.
blocking in - Laying down the initial statement of a picture by a broad indication of line, color, and tone. After blocking in, artists typically develop their compositions from general to particular by ever-increasingly refining shapes, colors, textures, etc., until an artwork is finished. Also see abbozzo, sketch, and study.
block out - In graphics, to stop out an area with tusche, shellac, stencil film, etc. Also see blockout, lithography, printmaking, resist, serigraphy, and silkscreen.
block printing - Printing methods in which a block of wood, linoleum or some other material's surface is carved so that an image can be printed from it — uncarved areas receiving ink which transfers to another surface when the block is pressed against it. Also known as relief printing. Also see brayer, chiaroscuro, and wallpaper.
blocks to creativity - Important to successful living, creativity is an essential component of an artist's productivity. Creativity can flourish when it is motivated. Blocks to creativity are things that can interfere with it. Here are blocks of two kinds: environmental and cultural.
bloom - A fine cloudy discoloration which forms, most commonly, on the surface of varnish, or on melted wax or concrete cast in a plaster mold.
Bloom's Taxonomy - A hierarchical list of thinking skills. The six levels of Bloom's taxonomy should be used in stating objectives of lessons and in devising questions which stimulate thinking at each level. The six levels, from lowest to highest, are: knowledge, comprehension, application, analysis, synthesis, and evaluation. Another level, some propose, is meta-cognition. Also see cognitive, effort, interdisciplinary, and multiple intelligence theory.
blot - A spot or stain. This generally carries negative connotations, but can also be interpreted as advantageous — as an opportunity: whether accidental or intended. It may be made or accepted as an aleatoric act. As a verb, to blot can refer to spotting or staining, but it can also mean: to soak up with an absorbent material, such as a towel, sponge, or rag — an act of erasure. Blotting paper is manufactured to soak up excess ink. In painting, blotting is a means of removing paint, and a particularly important technique in watercolor painting. Also see art conservation, blotto painting or inkblot, cleaning, Dada, detritus, dot, dye, pigment, point, solvent, subtractive, wash, and water-soluble.
blotto painting - A painting made by applying tempera paint onto one side of photo of a blotto paintinga sheet of paper, then folding the paper and pressing the two sides together. Like an inkblot, a blotto painting is apt to be symmetrical and nonobjective. Making one is largely an aleatoric act — leaving much to chance. see thumbnail to rightAn example. Also see Rorschach test.
blow forming - A method of forming acrylic sheet. The plastic is heated until pliable, then clamped and subjected to a blast of air which inflates it like a balloon.
blowup or blow-up - An enlargement, also called a bump up. This term is most commonly used in photography. Also see close-up, detail, field, field of view, point of view, telephoto, tracking shot, wide-angle, and zooming.
blue pencil - May refer to a pencil of a certain pale tone used to mark artwork and photographs because it does not reproduce on certain photographic films insensitive to blue. Such films are employed in preparations for some printing processes.
bluing - Coloring the surface of metal by applying concentrated heat from a blowtorch or oxyacetylene torch. Oxidation gives the metal a blue tinge. Also spelled blueing. There is a chemical solution available which also blues metal. [Can you tell us precisely what that is called?]
board - May refer either to a piece of lumber or to a sturdy sheet of some other material, such as cardboard, Masonite, etc. May also refer to a billboard. Also see bristol board, matboard, oaktag, panel, and wood.
boasting - Dressing or shaping the surface of a stone block with a broad chisel.
Bodhisattva - In Buddhism, a Bodhisattva is one who has attained enlightenment, but chooses to remain among humankind to help others achieve it. A Bodhisattva is a being who is a potential Buddha. (pr. BOH-dee-SOT-v?)
body - A term used to refer to a mass of clay formed from a mixture of clays, or clay and ceramic materials.
Body Art or body art - An art form in which the artist's body (aka wetware) is the medium. A type of conceptual art which was a precursor to performance art, Body Art often took the form of public or private performances, many of which became known more widely through photographic and textual documentation. Among the Body artists at its height from the 1960s to about 1980 were Vito Acconci (American, 1939-), Chris Burden (American, 1946-), and Ana Mendieta (Cuban-American, 1948-1985). Tattooing, piercing, branding, scarification, inplanting, and mehndi are forms of body MEDICAL ALERT!art, each with contemporary manifestations, most with long traditions. There are numerous serious health concerns associated with many forms of body art. Also see cosmetic, costume, dance, and jewelry.
body color or bodycolor - An opaque paint. Transparent colors are often made opaque by mixing them with some gouache or some opaque white. Often considered synonymous with gouache. Body color has sometimes been used in local areas in drawings, and sometimes as a general medium. Also see whiting.
bohemianism - Originally, the alternative lifestyle of the avant-garde creative community of the Romantic movement during the nineteenth century, especially characterized by anti-bourgeois and anti-intellectual attitude. This way of life was thought to have been similar to that of apparently rootless Gypsies from the Bohemian region of Czechoslovakia. This mythology continues to add luster to manners and values conspicuously different from those expected or approved by the majority of society. Also see culture.
bokusaiga - In Japanese art tradition, an ink painting employing the traditional black color.
bokuseki - Japanese for "traces of ink." Zen Buddhist calligraphy.
bold - Strong, direct, distinct, conspicuous, and (sometimes) daring. In typography, used as a short form of boldface. Also see emphasis.
boldface - In typography, a heavier version of a regular typeface.
bole - A fine clay used as a preparatory undercoat for gold leaf, its color affecting the appearance of the gold leaf placed upon it. Bole can be pale pink or dark grayish-blue or green, but it is usually an orange or red. Also see frame, furniture, and semi-matt.
Bolognese school - A group of artists in and near Bologna, Italy from the twelfth to the seventeenth centuries. Also see Gothic and Middle Ages.
bond paper - A good quality paper used for drawing and sketching.
bone china - English soft porcelain made with bone ash as a flux.
bone dry - In ceramics, greenware which is thoroughly room dried.
bone emulsion - A material which, when added to plaster or moist clay, makes it self-hardening.
bone structure - The body frame. The way the bones effect the figure's surface appearance. Also see anatomy, interdisciplinary, and science and art.
bonus ideas - May refer to artist's ideas or efforts which take a work above and beyond what would be accepted by the audience.
book of hours - A book for private devotions containing prayers for different hours of the day. Each book of hours is a a collection of texts for each liturgical hour of the day, along with other texts such as calendars, prayers, psalms and masses for holy days. Often these books were richly illustrated with illuminations. A classic book of hours is Les Tres Riches Heures, one of the great art treasures of France, the greatest achievement of the art of manuscript illumination. It was painted by Paul, Hermann and Jean Limbourg (brothers, Flemish, each c. 1380-1416), 1412-1416, for the very wealthy Duke of Berry, a brother to a king and other dukes. The Limbourgs used a variety of colors obtained from minerals, plants or chemicals, mixed with either gum arabic or gum acacia to provide a binder for the paint. Among the more unusual colors they used were vert de flambe, a green obtained from crushed flowers mixed with massicot, and azur d'outreme, an ultramarine made from crushed Middle Eastern lapis-lazuli, used to paint the intense blues, and extremely expensive. The fine detail which was characteristic of the Limbourgs demanded extremely fine brushes and, almost certainly, magnifying lenses.
bordering - In digital imaging, automatically locating the correct edge of an image on a scan so that any marking from the edge, frame, etc. is not captured.
boredom - Ennui, or a listless disconnection from active involvement. An absence of interest and motivation, resulting in lack of effort. An example of a work taking boredom as its subject:
boss - A circular bulge or knoblike form, as a round mound protrudes from a flatter area surrounding it. Also, such a raised area used as ornamentation. In architecture, a raised ornament, such as one where the ribs in a vaulted roof intersect. The raised or protruding parts of work are sometimes referred to as bosses, hills, ridges, or mountains, etc., as opposed to the recessed portions in terms of valleys, canyons, hollows, or ditches, etc.
botanical - A work of art whose subject is plant-life. This term is used more often to refer to a highly realistic image which could be viewed as a scientific illustration as much as it could be a still life picture.
bottega - The Italian word for studio or workshop. Often used to identify an object made in the studio of a master when his pupils' or assistants' work on it appears to dominate his own. (pr. b?-TAY-g?) Also see atelier.
boucharde - See bush hammer. (pr. boo-shahrd')
bouleuterion - In ancient Greece, an assembly hall or council chamber. (pr. boo-loo-TEE-ree-?n)
bourgeois and bourgeosie - People or values or behaviors typical of the middle class. All those who are bourgeois comprise a group called the "bourgeoisie." Most members of this group are executives and professionals. The upper middle class is known as the "haute bourgeoisie." These terms appear frequently in Marxist texts. When a less politically charged term is desireable, consider referring to people of middle- or upper-income levels. (pr. boor-ZHWAH and BOOR-zhwah-ZEE) Also see avant-garde, Fluxus, and Modernism.
bozzetto - An Italian term for a sculptured sketch made as a model, typically of wax or clay. This is the Italian equivalent to a maquette, a French term used more often by English speakers than is bozzetto.
bracketing - In photography, shooting the same picture with the same lighting, using several exposure settings. This ensures that one of the shots will be the best of those possible. In lettering, the rounding off of the corners where a serif connects to a stem.
brad - A thin nail with a small head.
Brahma - In Hindu belief, the creator god. Brahma is often conceived as a member of the triad including Vishnu and Shiva. Also see creativity.
brainstorming - A process for stimulating the creative production of ideas. Although it is often used by small and large groups of people, the brainstorming process can serve just one or two people too.
brass - The bright yellow or golden alloy of copper and zinc, in the proportion of about two parts of copper to one part zinc. The zinc makes brass stronger and harder than copper is alone. It is malleable and ductile, though variations in its composition make its properties variable. Also, incised plaques or tablets made of brass, many of which were made as memorials to the dead during the Middle Ages and Renaissance in Europe. Many of these have become so popular among people desiring to make rubbings (see frottage) of them that casts of the originals have been made to use this way in order to preserve the originals.
brayer - A tool used to roll ink onto a surface by hand, usually in block printing and in monoprinting.
braze - To join two pieces of metal (often mild steel) by heating to red heat and using a high-melting-point solder such as copper, zinc, or brass. This is known as hard soldering. A flux such as borax is necessary to aid the flow of the alloy. Also see adhere, fuse, join, and weld.
brazen - Made of or like brass.
breakfast painting or breakfast piece - See ontbijt.
breathing - The expansion and contraction of paper, canvas, wood, and other absorbent grounds, in response to atmospheric conditions. Also see buckle.
breccia - Marble, limestone, or other stone consisting of fragments of one or more stones within a natural cement of one or more contrasting colors. (bre' chuh) Also see quarry.
bric-a-brac - Small, usually ornamental objects valued for their antiquity, rarity, originality, or sentimental associations. Originally a French word. (BRICK ?-brack) Also see bibelot, bricolage, confection, costume, decoration, fashion, gewgaw, jewelry, memorabilia, memory, realia, rhopography, and tchotchke.
bricolage - An improvised creation — or seemingly so — something made from whatever materials happen to be available. From the French bricole, meaning a trifle, and which the French used even earlier to mean catapault. Bricolage may be related to bric-a-brac.
bridge - To support the hand to keep it off of work in progress. A tool that supports an artist's hand away from the surface of a work may be called an artist's bridge, functioning much as does a mahlstick. A bridge typically rests beyond two opposite edges of a two-dimensional work, instead of just one, as a mahlstick does.
bright, brightness - The degree or intensity of lightness in a color.
brilliance, brilliant - Brilliance is the brightness of a richly hued color. A color is brilliant when it has both high lightness and strong saturation. When prepared by mixing pigments, a large amout of a hue might be mixed with a small amount of white, but only to the degree that it remains richly hued. The opposite of brilliant colors in their value — much darker, but just as high in saturation — are called deep colors. Opposite to brilliant colors in saturation — little saturated, but just as high in lightness — are called pale colors. Opposite to brilliant colors in both value and saturation are dark colors. Also see candela, glossy, luminosity, mat, pale, pastel, and value.
brindled - Streaked or spotted with a darker color. Also see bleed, brushstroke, marbling, pattern, piebald, texture, and variegated.
bristol board or Bristol board - A sturdy drawing surface used for many types of two-dimensional artwork, including lettering. It is available in several finishes, including a smooth plate finish and a medium vellum. It can be used on both of its sides. Also see card or cardboard, illustration board, oaktag, and paper.
britannia - A silver-white alloy of tin, antimony, copper, and sometimes other elements, similar to pewter and once widely used in domestic utensils. Also see metal.
broad manner - May refer to a bold manner of painting, or to a style of engraving in which the the engraved lines are thick and bold.
broadside - In printing, a large sheet of paper on one side of which is printed text with little or no graphic, often an advertisement or an announcement. Broadsides have often been folded. Also called a broadsheet. Both this printing sense of "broadside" and the naval one (the guns on one side of a ship) arose separately in the 16th century. Printed broadsides may have first been decrees intended for public posting, so they were necessarily printed on one side of large sheets of paper. Soon even matters printed on one side of smallish sheets were called broadsides — advertisements, for example, or the so-called "broadside ballads," popular ditties that people stuck on the wall to sing from. The broadside is closely related to the handbill, the brochure, and the pamphlet.
brochure - A pamphlet or booklet. A very small book bound photo of a brochureby staples or stitches, or unbound as a trifold — one sheet of paper folded in two places. (pr. bro-SHR) Also see broadside, ephemera, handbill, pamphlet, and propaganda.
broken pediment - In architecture, a pediment, in which the cornice is discontinuous at the apex or the base.
browse image - In digital imaging, a small image, usually derived from a larger one. Often called thumbnail images or simply thumbnails. Browse images permit a user to view a dozen or more images on a single screen. Sometimes they are electronically made to be links to larger versions, and other images, texts, etc. Also see lossless and lossy compression.
brummagem - Making an imposing display but inferior and of little worth; showy but cheap. Also see bad art, banausic, bibelot, bland, bric-a-brac, camp, decoration, decorative, decorative arts, gewgaw, kitsch, ornament, paint-by-number, realia, taste, and tchotchke.
brush cleaner - A compound used to clean oil, acrylic, lacquer, etc. from artists' brushes. May also refer to a vessel or holder used for brush cleaning. This last is also called a "brush washer," typically consisting of a metal cup surmounted by a sturdy wire coil designed to hold brushes suspended in a liquid solvent. Also see brush washer.
brushstroke - The result of a brush loaded with paint or ink leaving some of that paint on a surface. Because brushstrokes can vary so greatly, their individual and cumulative effects are of great concern in the discussion of paintings.
brush washer - A device for keeping brushes suspended in water or thinner. The type pictured here has a spring coil that can hold the handles of several brushes of many sizes. Also see brush cleaner.
brushwork - The particular manner in which an artist applies paint with a brush.
bubble diagram - A type of diagram which is a sketch made to propose an arrangement of spaces for the design of an environment or structure. Also see architecture, plan, and section.
buckeye - Any kitsch which is painted in oil and produced for the mass market, characterized by sloppy yet facile rendition, and stereotyped, flamboyant, or sentimental treatment of subject matter, typically landscape. Although most commonly used to refer to such work produced during the second half of the nineteenth century, since the production of such painting has never ceased, the term might be applied to later examples as well. In the twentieth century, vast numbers of such pictures have been produced by assembly line methods. Recent examples are the works of Bob Ross (American, -1996), known for his television demonstrations, and Thomas Kinkade (American, 1958-). Also see bad art, bland, calendar painting, kitsch, low art, paint-by-number, pastoral, picturesque, popular culture, rustic, sacral-idyllic scene, seascape, and still life.
buckle - Waves or bulges that appear in paper and canvas, generally from too much moisture and uneven drying. Also see art conservation and breathing.
buckskin ceiling - What some American Indian artists call the invisible barrier that keeps them from rising to the top of their field. It is an artworld penchant for stereotype, a tendency to codify both traditional and contemporary forms of expression, a bias that makes space for traditional beadwork, buckskins and trading-post blankets, and ignores everything else. Newcomers to the Americas and their descendants have destroyed and displaced many American Indians. This has resulted in profound challenges to the cultural identity of contemporary Indians. The buckskin ceiling has been created partly by American Indians themselves, in that some American Indians have held fast to traditional images and meanings, while others have found new ones. But just as significant is the fact that the Indian art market, a multimillion-dollar global industry, is greatly controlled by non-Indians who impose their own ideas about what is valuable in American Indian cultures. "Buckskin ceiling" is an adaptation of the expression "glass ceiling" — an invisible barrier that keeps women from rising to positions of power.
bucrania - In classical architecture, an ornament, usually in the friezes, having the form of an ox skull. (This is the plural form.)
Buddha - The supreme enlightened being of Buddhism [see depictions of him there], an embodiment of divine wisdom and virtue.
buffer - A substance that restrains the acid migration of a material, or the act of using such a material this way. An acid-free papers are often used as buffers in matting, framing, displaying, wrapping, and storing art objects.
bug - A logo or logotype.
bump up - In photography, to make an enlargement, also called a blowup. Also see close-up and detail.
bun-chin - In Japanese art tradition, a paperweight used in painting and calligraphy. Also see paper and weight.
bunjinga - In Japanese art tradition, the Literary Men's style of painting.
bunraku - In Japanese art tradition, a kind of puppet theater in which each puppet is animated by three black-clad puppeteers. Bunraku has been practised in Japan at least since the 17th century.
school of Burgundy - The Flemish court artists under Philip the Bold of Burgundy, c. 1390 - c. 1420. The school practiced Flemish realism that was dominant in the Italian schools. From this grew the Gothic style. Among the most noted members were the Van Eyck brothers.
burgundy pitch - A viscous, slightly yielding, easy-to-melt resin used in repoussι to hold the work steady while it is being struck. Also see pitch and raising.
burin - A tool used in engraving or incising metal plates and in carving stone. A knob-like wooden handle which holds a metal shaft having a sharp beveled point with one size of several possible shapes, either flat, round, multiple, or elliptical. Also called a graver. May refer to the technique or style of an engraver's work. (pr. byoor'in) Also see chisel.
burnisher - A tool with a hard smooth rounded surface used for smoothing and polishing, in metal work, ceramics and gilding. Burnishers are typically metal or stone. Typical of contemporary burnishers is the example illustrated here, see thumbnail to rightan agate held in a ferrule, attached to a wooden handle.
burr - In engraving and drypoint, the ridge of metal plowed up by the burin, or graver, or needle, on the surface of a metal plate. A sharper tool generally produces less burr than a dull one. In a line engraving the burr is removed with a scraper to produce a clean line; in drypoint it is not removed, in order to produce the soft, blurred effect typical of that technique. Also, a burr can be the rough edge remaining on any material after it has been cast, cut, or drilled.
bush hammer - A steel stone-carving tool, often with a large, brick-like head, having two striking ends, each covered with rows of pyramidal metal points. Found in several sizes, some with a longer, thinner head. Bush hammers are used to dress the surface of stone by breaking down the rock surface, pounding and removing small amounts at a time. The textures achieved are typical among finish in traditional French masonry. Granite WEAR SAFETY GLASSES!and other igneous rock is worked with a bush hammer, although now it is usually an electrically motorized version. Also called by its French name, "bouchard" or "boucharde." Also see ballpein hammer, claw hammer, and mallet.
busshi - In Japanese art tradition, artists attached to Buddhist temples.
bust peg - The wooden support upon which a sculpture is modeled. Also see banker.
busy - Describes an area of a picture that is overactive or confusing. Also see horror vacui.
butcher paper - A type of paper which is available in various color, in rolls typically 36 inches wide. It has a fairly hard surface, with one side slightly smoother texture than the other. This sort of paper is useful for very large drawings, paintings, and collages. The colors of the inexpensive sort fade easily, but a more expensive"fadeless" kind is also available. Also see construction paper, lightfast, permanent pigment, and tooth.
butcher's tray - A white enameled tray used as a palette for watercolor or acrylic paints. Butchers have been known to use them too.
butt - To adjoin without overlapping, as for example, two pieces of film or other material, or two colors of ink. Also see align and alignment, butt joint, direction, edge, graphic design, juxtapose, and parallel.
butterfly - Two pieces of wood bound together to form a cross, suspended from an armature as an extra internal support for the weight of the modeling material.
butt joint - A right angle made by joining two pieces of butting material (especially of wood), broad edge to narrow edge, without mitering. Also see adhesives.
buttress - A mass of masonry or brickwork used as a support or brace counteracting the outward (lateral) thrust of an arch or vault. A pier buttress is a solid mass of masonry. A flying buttress is one which reaches over a side aisle to support the heavy stone roof of a cathedral.