Art Glossary of Terms
The Art History Archive
---
This Website is Best Viewed Using Firefox
INDEX - A - B - C - D - E - F - G - H - I - J - K - L - M - N - O - P - Q - R - S - T - U - V - W - X - Y - Z
Art Glossary of Terms - Art Lexicon TA to TZ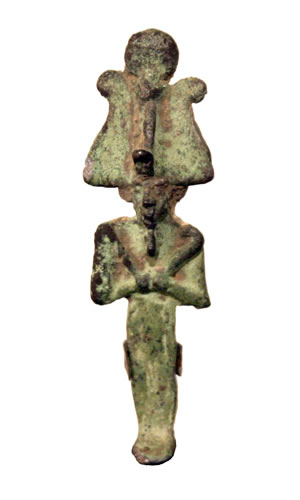 T. - Abbreviation for tablespoon.
t. - Abbreviation for teaspoon.
tableau vivant - A scene presented by costumed actors who remain silent and motionless on a stage, as if in a picture. (pr. tah-blo' vee-vahn') Also see genre, history painting, narrative art, and performance art.
tablespoon - A unit of measure of both liquid and dry quantities equal to half an ounce (US, fluid), or to three teaspoons. To convert tablespoons to cups, multiply them by 0.0625. Abbreviated T.
tablet - A slab or plaque, as of stone or ivory, with a surface that is meant for or bears an inscription.
tactile - Of or relating to the sense of touch. Also see haptic and texture.
tactile defensiveness - Strong aversion to textures, material, or even human touch. In art, common aversions include clay and paste. Also see Individualized Education Program (IEP).
talent - An inherited or previously developed ability of significant quality for artistic or other achievement. One or more persons having such ability. What most people consider inherited abilities are more likely the result of nurturing experiences.
talisman - Something worn for its supposed magical benefit — warding off evil (apotropaic) or attracting good luck, perhaps. The word is derived from the Greek word telesma, meaning "rite." Whether made by or acquired by the wearer, talismans are said to be designed by experts in the various attributes of forms, colors and materials. They are typically medallions or pendants marked with cabalistic, medieval, or ancient signs, symbols, or texts. Some people understand that a talisman is an object that reminds a person to focus his own positive thinking in order to amplify his virtues, and that it has no powers on its own. Others believe that it has its own energies, and that the wearer's desires magnify them in some way that increase the wearer's ability to obtain a certain objective.
tamping - Consolidating a fibrous or granular material such as resin-soaked glass fiber, concrete or damp sand by pressing or packing it into shape in a mold.
Tanagra - In ancient Greek art, a figurine of fired clay. Although these small-scale statues were first made in Athens and were soon being fabricated through out the Mediterranean world, they take their name from Tanagra, an ancient city in Boeotia, the region north of Attica, where great numbers were illicitly removed from tombs in the early 1870s. Tanagra sculptors were called coraplasters (in Greek, cora is a girl, plastein means to sculpt), as they were particularly drawn to representing women. Nearly all of the earlier figurines represented deities. The majority of Tanagras portray fashionable women or girls elegantly wrapped in thin himatia, often wearing large sun hats, and holding wreaths or fans. While most stand gracefully, some are seated or playing games. A number of boys are represented and Aphrodite and Eros appear as well. Many of these figurines have been discovered in private dwellings. Like other figurines found in houses, they probably had a religious purpose and were placed in domestic shrines. They were also dedicated in sanctuaries and placed in tombs. Up to a dozen statuettes were found in some graves at Tanagra.
tan-e - In Japanese art, a print with a dominant tone of orange-red. Also see beni-e and nishiki-e.
T'ang or Tang - A Chinese dynasty that lasted 618-907 that was known for its prosperity along with the vigor of its visual arts and literature. (Don't miss the poets Li Po and Tu Fu!)
tang - A projection cast with a metal figure or tool with which the cast can be attached either to a base or to a handle. The tang may have been cast as a runner. Not to be confused with T'ang.
tangent, tangential - A tangent is a line, curve, or surface, touching but not intersecting another line, curve, or surface. Or, something is tangent or tangential when it makes contact with something else at a single point along its edge, touching but not intersecting its edge. Also see align, angle, circle, ellipse, oval, and straight.
tanka - A Tibetan Buddhist painting on fabric, usually portraying the Buddha or lamas. Also spelled thangka.
tapping - Cutting a thread inside a drilled hole so it will accept a screw or plug in which a corresponding thread has been cut. Tapping is done with a tap drill. The process is used to fill pin holes in a bronze cast with fine bronze rod.
tarashikomi - In Japanese art, a technique involving the use of wet pigments.
tartan - A decoratively woven fabric of a plaid pattern (sometimes called a sett) which is associated with a community in Scotland — a clan or family, a district, military, commercial, or other organization. There is a long history to a few of these associations, but only since the early 19th century did they become popularly synonymous with particular clans or families. Scotland has long been a major producer of wool. Local manufacturers produced cloth for local people, resulting in each district's acquiring a style eventually regarded as its own. When a clan dominated a region, whether in the highlands or the lowlands, a tartan became associated with the leading clan. From the Romantic period of the early 1800s, there has been tremendous interest in the study of tartans as they relate to Scottish traditions. Designs have proliferated in the last two hundred years, with families and organizations creating tartans that never had them before. Variants on older tartans have often been created because they are intended for use in specific circumstances, while hunting (earthier colors) or on formal occasions (brighter colors) for instance. New designs are often hybrids of old designs, lending the flavor of the district of their origin.
taste - A personal preference or liking. And, the capacity to tell what is aesthetically excellent or appropriate. Sometimes, the sense of what is proper, or least likely to give offense.
tautology - Redundancy; needless repetition of the same meaning in what are merely different words. (pr. taw-tah'le-jee)
tawny - Dark or dull yellowish brown. Also see earth colors and neutral.
taxidermy - The craft or process of preparing, stuffing, and mounting the skins and other exterior parts of dead animals for exhibition in a lifelike state. A person who practices this craft is a taxidermist.
taxis - Greek for "arrangement, order." A rare term for the orderly division of a subject into its various components or attributes. "Eutaxic," also a rare term, means well arranged or well ordered. "Eutaxia" then, is good arrangement.
taxonomy - Division into ordered groups or categories. Of particular use to educators is Bloom's Taxonomy, a hierarchical list of thinking skills. The six levels of Bloom's taxonomy should be used in stating objectives of lessons and in devising questions which stimulate thinking at each level. Also see taxis and thematic.
tchotchke - Showy but valueless. Rapidly trifling. One of the many words in English for "miscellaneous objects" or "nondescript junk," which also includes knickknack, trinket, doodad, whatnot, and gewgaw Tchotchke originated from the Yiddish tshatshke, and ultimately from a now-obsolete Polish word czaczko. (pr. chahch'kuh or chahch'kee)
tear sheet - A page torn from a magazine or some other publication printed on paper. As such, it might also be a found image, found material, or found object. Art students typically collect tear sheets for images of exemplars, or for images from or with which to work in art production — for components of collage, for example. Perhaps a graphic designer would speak of a tear sheet as a page bearing a graphic design which is seen in isolation from the publication for which it was intended. (If you have witnessed this, please describe your experience to this art lexicographer. - MRD) See ephemera, reproduction, and visual culture.
teaspoon - A unit of measure of both liquid and dry quantities that is equal to a third of a tablespoon. To convert teaspoons to ounces (US, fluid), multiply by 0.16667. Abbreviated t. or tsp.
technique - Any method of working with art materials to produce an art object. Often implied is the sense that techniques are carefully studied, exacting, or traditional, but this is not necessarily the case. Examples include basketry, blotting, carving, constructing, découpage, embossing, encaustic, exquisite corpse, firing, folding, hatching, kerning, laminating, marbling, modeling, necking.
technology - The use of science, especially to achieve industrial, commercial, or engineering, as well as artistic results; or the particular scientific method and material used to achieve those results. "Technology" often refers to the essential qualities of a person's or society's tools, machines, or other apparatus used to achieve a mechanical end. In discussing art, technology might refer to complex machines used in the creation, exhibition, conservation, or study of art, such as potter's wheels, presses, cameras, projectors, computers, lasers, and video equipment.
teleidoscope - A type of a kaleidoscope, a teleidoscope is a cylindrical optical instrument that is rotated so that when a person looks into it, the viewer sees a succession of radial designs produced by a carefully arranged set of mirrors reflecting constantly changing patterns made by mirrored images of a triangular section of whatever can bee seen through the other end of the instrument. The word teleidoscope is a hybrid of the words "telescope" and "kaleidoscope" — a kaleidoscope that turns whatever you point it toward into a radial pattern. Other kaleidoscopes multiply a view of small translucent objects (often bits of colored glass such as millefiori) in a chamber at one end of the cylinder. The first kaleidoscope was invented by David Brewster (Scottish, 1781-1868) in 1816.
teleology - The philosophical study of design or purpose in natural phenomena. The use of ultimate purpose or design as a means of explaining natural phenomena. Purposeful development, as in nature or history, toward a final end. Also see empiricism, epistemology, interdisciplinary, metaphysics, ontology, and phenomenology.
telephoto, telephoto lens, telephoto shot - A telephoto lens is a camera lens system integrating a telescope. Its focal length is significantly greater than the focal length of a normal lens. For a 35 mm camera with a 24 by 36 mm format, a normal lens is 50 mm; a lens of focal length 70 mm or more is considered telephoto. Its view has or covers a field of vision (an angle of view) narrower (or "longer") than the normal lens, to any angle less than 35°. A zoom lens is in telephoto position when zoomed in, and wide-angle when zoomed out.
telescope, telescopic lens - A telescope is an optical device for viewing directly or photographically distant subjects by making them look larger and nearer. A telescope is usually cylindrical, gathering visible light by means of the refraction through a combination of lenses. These might include the reflection of light rays by a concave mirror. A telescopic lens system attached to a camera is usually called a telephoto lens. Also see viewfinder.
temper - To bring to a desired consistency, texture, hardness, or other physical condition by or as if by blending, admixing, or kneading. Also, to harden or strengthen metal or glass by the application of heat, or by heating and cooling. Temper may also be used as a synonym for temper. Also see temperature.
temperature - The intensity of heat as measured in degrees Fahrenheit or degrees Centigrade, also known as Celsius. (Chart for temperature conversions between Fahrenheit and Centigrade)
temperature key - The relative level of a color's temperature, whether referencing an individual color, or a color scheme seen either in an artwork's entirety or in a passage within one. The warmer the color, the higher the temperature key; the cooler the colors, the lower the temperature key. Also see chroma key, contrast key, cool colors, tonal key, warm colors, and value key.
template - A pattern used as a guide in making a form with accuracy, as when using a stencil.
tendentious - Marked by a strongly implied point of view. Also spelled tendencious. Also see allegory, narrative art, and propaganda.
tenon - A projection often rectangular in section on the end of a piece of material (especially in wood, but also used in stone and metals). A tenon is made to be fitted into a hollow, mortise, or groove of equivalent size in order to create a joint. Also see boss, convex, finial, join, and pendant.
tenon saw - A saw with a short, rectangular blade which is supported along the side opposite the cutting edge by a narrow metal grip. It is used for cutting with accuracy through small sections of wood.
tensile strength - The capability of a material to withstand the stress imposed upon it when it is stretched or extended. Rubber, nylon, and steel are materials noted for their varied capacities for tensile strength. Also see ductile.
tension - A tenuous balance maintained in an object between opposing formal or allegorical forces or elements often causing anxiety (from dissonance to angst to pain) or excitement (from the simply interesting to the utterly sublime). It embodies what is sometimes called edginess or frisson; and bears comparison to unity, harmony, and variety.
terminal - In computer terminology, a device, often equipped with a keyboard and a monitor, through which information or data can enter or leave a computer system.
terra - In painting, earth from which pigment can be made, as in terra vert.
terra cruda - In contrast to terra cotta, unfired clay. The difference is also this: a piece of terra cruda is more brittle, more easily crumbled, and can dissolve into mud if exposed to water, while a piece of terra cotta is harder to break, and will never again dissolve into mud. Works in terra cruda are more acceptable than in terra cotta when they are expected to be impermanent (temporary), or if they were produced by very young children for whom permanency is likely to be unimportant, or if firing the clay is too likely to cause it to break up.
terra sigillata - Also called Samian pottery, terra sigillata is a Mediterranean ceramic ware decorated with relief figures, first produced about 300 BCE, having evolved from the Etruscan's black pottery called bucchero ware. "Terra sigillata" is Latin, literally meaning "stamped earth." It was fired in an oxidizing atmosphere. The finest examples of terra sigillata, known as Arretine ware, were made at what is now the Italian town of Arezzo.
tesselate - To form into a mosaic pattern, as by using small polygons of stone or glass. Also see smalto, tesselation, tessera, and tile.
tessera - A small piece of glazed clay used in mosaics. The plural is tesserae. Also see smalto.
tetrahedron - A polyhedron with four two-dimensional faces, six edges, and six vertices. It is the simplest of all polyhedrons, and is a type of pyramid. The sides of a right tetrahedron are identical equilateral triangles. The regular tetrahedron is one of the five Platonic solids (along with the hexahedron (cube), octahedron, dodecahedron, and icosahedron). The plural form can be either tetrahedrons or tetrahedra. Here's a link to an animated image of a tetrahedron. Also see mathematics, polygon, and vertex.
texture - An element of art, texture is the surface quality or "feel" of an object, its smoothness, roughness, softness, etc. Textures may be actual or simulated. Actual textures can be felt with the fingers, while simulated textures are suggested by an artist in the painting of different areas of a picture — often in representing drapery, metals, rocks, hair, etc. Words describing textures include: flat, smooth (third row, right), shiny, glossy, glittery, velvety, feathery, soft, wet, gooey, furry, sandy, leathery (second row, right), crackled (upper left), prickly, abrasive, rough (first row, right), furry, bumpy, corrugated (second row, left), puffy (second row, third), rusty (third row, second), and slimey (third row, third).
theme, thematic - A theme is a unifying topic, and might be a subject or an idea. An artist, educator, writer, gallery or museum can select a theme as a means of choosing or ordering subject matter for a body of work -- which will be or has been produced, perhaps to be studied in an art education program, or to be displayed in an exhibition.
thermoplastics - Plastics which soften when they are heated and harden as they cool without changing their basic properties. Acrylics and polyurethane are examples of this type of plastic.
theory - A set of abstract rules, ideas, and principles that explain a particular subject, as opposed to actual practice. Or, an unproved assumption; a hypothesis or conjecture assumed for the sake of argument.
thermosetting - A term which refers to plastics, such as polyester and epoxy resins, which require the presence of heat in a forming process, but which then set hard and cannot be remolded. Also see temperature.
thesis - A proposition that is maintained by argument. Or, a text promoting an original point of view as a result of study, especially as a requirement for academic advancement. Also see antithesis.
thickness - See density, depth, dimension, direction, height, length, mass, measure, mil, overlapping, perspective, shape, space, weight, and width.
third eye - According to Hindu legend, Shiva acquired his third eye when Parvati, Shiva's wife, covered his eyes as a joke with her hands. Suddenly all the world went dark. And instantly a bundle of light appeared on the forehead of the god, to replace the sun. The third eye is the sixth (second-highest) of the seven chakras, also known as the Brow Chakra or Anja. It is located between the eyebrows and is the seat of intuition and awareness. It governs intuition through inner and outer sight, visions and dreams. It is a pathway to wisdom which allows us to learn from our experiences and put them into perspective. its color is indigo blue. Blockages to the third eye chakra manifest as sinus or eye problems.
thixotropic - The capacity of fluids to decrease in stiffness when stirred. Such fluids are produced as oil painting media and are included in oil primers. They tend to be fast-drying.
thong deng - In South East Asian tradition, a casting alloy containing a high percentage of copper. Also see tombac.
3-bit gray scale / 3-bit image - A digital image with eight bits allocated for the storage of each pixel, meaning eight monochromatic colors are possible — a see thumbnail to right gray scale (or value scale) of eight values. Also see 1-bit image, 2-bit image, 4-bit image, 8-bit image, 12-bit image, 16-bit image, 24-bit image, and 32-bit image.
three-dimensional - Having, or appearing to have, height, width, and depth. Also see chiaroscuro, compass rose, direction, form, illusion, mass, perspective, sculpture, shadow box, space, statue, two-dimensional, and wireframe.
Three Kingdoms - A period of Chinese history which lasted from 220 - 280 CE.
three-quarter view - A view of a face or any other subject which is half-way between a full and a profile view.
throwing - In pottery, throwing means making a pot from a piece of clay on a potter's wheel.
thrust - The outward (lateral) force produced by the weight of an arch or vault. It is counterbalanced by buttress. Also see architecture and structure.
thumbnail sketch or thumbnail image - A very small and loose drawing. In digital imaging, a small image usually derived from a larger one, also known as a browse image.
thymol - A general fungicide in common use in museums especially for the treatment of mold growth. Also see art conservation and climate control.
tier - One of a series of rows placed one above another, or to arrange into a set of tiers, as are rows of seats in a theater. Also see amphitheater, grid, height, and pattern.
TIFF - Tagged Image/Interchange File Format. In digital imaging, a file-storage format implemented on a wide variety of computer systems. Considered an industry standard, but so open that header information is used in many different ways. Also see GIF (Graphic Interface Format), JPEG (Joint Photographic Experts Group, and PICT (Macintosh Picture). Also see GraphicConverter.
tile and tiling - A slab of hard material such as baked clay or plastic, laid in rows to cover walls, floors, and roofs. It is thin, and either flat, textured or in low-relief. It may either be single or considered as a group.
tilt - To tilt is to rotate a camera up or down. Also see cinema, cinematography, pan, panning shot, tracking shot, video, and zoom.
tin - A silvery gray, malleable metal, resistant to corrosion, much used in alloys. It is an essential ingredient in bronze and in pewter. Lead, when used for sculpture, is alloyed with it. It is also used in common solders. Painting on tin is often called tole. When used as a verb, tin refers to coating or plating with tin. Tin's symbol is Sn; atomic number 50; atomic weight 118.69; melting point 231.89°C; specific gravity 7.31; valence 2, 4.
tinsnips - Shears with short blades used to cut through thin sheets of metal.
tint - A soft and light color — one to which white has been added. For example, white added to green makes a lighter green tint. The illustration below diagrams colors of various values. Value changes from pure hues are called tints and shades. On the right, pure hues are marked by dots. The tints made from those hues are above them.
tintype - A photographic process in which the negative image is produced on a thin coated plate of iron, which is why they are also known as ferrotypes. There is actually no tin involved. Tintypes first appeared in 1854.
tip, tip in - To mount an insert, usually an illustration onto a page of a book, using an adhesive on the verso of the binding edge of a work on paper. What is most commonly tipped into an art book is a printed reproduction of an artwork.
tissue paper - A type of paper which is very thin and strong, available in many colors. Because of its pliable and translucent qualities, it is especially good for making collages. To adhere it to any of various supports, try using diluted glues or liquid starch. Also see Japanese mending tissue.
titanium - An oxide used as a white pigment of great permanence and covering power. Usually extended with other whites to improve its brushing and drying properties.
title - Works of art and exhibits typically have titles attached to them — usually just one, but sometimes several. Sometimes these titles make sense and match the art; other times they are more like labels for cataloging purposes.
tole - Decorative painting on tin objects, traditional in several cultures, including American. Toleware is tinware. Although similar painting is also done on wooden, glass, and plastic objects, it is more appropriate to describe such work simply as decorative painting. Tole is typically a folk craft, with images derived from pattern books. Most tole is done with oil paints, but some is also done with acrylic paints. There are brushes designed specifically for tole, but round and flat red sable brushes of many types are generally recommended. Also see double loading, folk art, side loading, and ware.
toluene - Toluene is a liquid used as a solvent and as a thinner for certain inks, paints, lacquers, resins, cleaners, and adhesives. It is an organic liquid with a sweet, benzene-like odor, found in gasoline and aviation fuel. The most common use of toluene is in the manufacture of benzene and urethane. FLAMMABLE!POISONOUS!EXPLOSIVE!World-wide, there are many names used for toluene. On any product's label, it may be easiest to identify toluene by its Its unique identifier number assigned by the Chemical Abstracts Service (CAS): 108-88-3. Toluene is very hazardous because both as a liquid and as a vapor it is highlyWARNING! toxic and flammable. Keep out of the reach of children. Toluene presents a significant public hazard as an environmental pollutant, especially to air and water. In order to dispose of it, obtain advice from local waste disposal authorities. Also see clean up.
tombac - In South East Asian tradition, brass or a similar alloy. Also see thong deng.
tonal key - Characteristics of color schemes that convey moods (psychological affects) and aesthetic effects. Also see chroma key, contrast key, temperature key, and value key.
tone and tonality - A quality of a color, arising from its saturation (purity and impurity), intensity (brilliance and dimness), luminosity (brightness and dullness), and temperature (warm and cool); or to create such a quality in a color. To tone down is to make a color less vivid, harsh, or violent; moderate. To tone up is to make one become brighter or more vigorous. Tonality can refer to the general effect in painting of light, color, and shade, or the relative range of these qualities in color schemes. Also see deep, monochrome, nuance, tint, and value.
tool - Any instrument or equipment used to produce or learn about art.
tooth - A degree of surface roughness of texture which is adequate to allow for paints, adhesives, etc. to adhere.
topiary - The sculpting of live shrubs or trees into decorative shapes.
topography - A description, model, or drawing of mountains, valleys, hills, rivers, roads, bridges, and other things found on the surface of a place.
torchon - A tightly rolled paper stump, or stomp, used for drawing with powdered pigment such as charcoal or graphite. (pr. tohr-shaw') Also called a tortillon.
toreutics - The art of working metal or other materials by the use of embossing, chasing, engraving, and fine carving, to form minutely detailed reliefs. (pr. teh-roo'ticks) Also see dent and repoussé.
torii - In Japanese tradition, the gateway of a Shinto temple, consisting of two column supporting a concave crosspiece with projecting ends and a straight crosspiece beneath it.
torsi - A plural of torso.
torso - A statue of the human body with the head and limbs either omitted or removed. May also refer to the trunk of the human body or to a thing that is truncated or unfinished. The plural can be either torsos or torsi.
tortillon - A tightly rolled paper stump, or stomp, used for drawing with powdered pigment such as charcoal or graphite. (pr. tohr"tee-yahn') Also called a torchon.
tortoiseshell or tortoise-shell or tortoise shell - The mottled, translucent, brownish covering of the shells of certain tortoises or turtles, especially the hawksbill, used to make combs, eyewear, jewelry, and other objects. It is formed of the same protein substance (keratin) which forms horns, hoofs, claws, and other parts of some animals. Pictured here is a Russian tortoise shell, one of many species. Beware: some species may be endangered. "Tortoiseshell" is sometimes used to refer to a faux or synthetic imitation of this material.
totem and totem pole - A totem is a representation of an animal, a plant, or a natural object that serves among certain tribal or traditional peoples as an emblem or as a guardian. Or, the animal, plant or natural object itself.
tow - Coarse broken flax or hemp used as a binder in clay or plaster. Used also to smooth clay or ceramic bodies, especially after casting and before they are fired. (pr. toh)
toxic - Poisonous; capable of causing injury or death. Among toxic art materials are many solvents and adhesives; the paints flake white (white lead), whose dry pigment should POISONOUS!never be handled, and Naples yellow. If a material is toxic, the nature of this concern should be described on its Material Safety Data Sheet (MSDS). Whenever a person has been exposed to such hazardous substances immediately get medical assistance. The study of toxicity is called toxicology.
trabeation - In architecture, a beam or lintel.
tracer - A chasing tool. Also see ciselet.
tracery - In architecture, branching, ornamental stonework, generally in a window, where it supports the glass. Tracery is particularly characteristic of Gothic architecture.
tracing and tracing paper - Making a drawing by referring to an image visible underneath it. Tracing paper is made translucent for this purpose. While artists sometimes use tracing simply as a means of copying another image, and often their own image, they use it best to improve upon images.
tracking shot - In video and cinematography, a film segment photographed with a camera moving steadily along a track or on a dolly, usually following a subject's movement. This term has been in use since about 1940. It's also called a trucking shot, or dollying with. A tracking shot should be compared to a zooming shot, but is different from it in significant though subtle ways. A tracking shot can be combined with other kinds of movement, as when the camera is attached to a crane, allowing it to rise or fall as it is tracking. When shooting while walking with a camera produces unwanted vibrations, a camera operator might employ a Steadicam to smooth out such jerkiness. Also see blow-up, close-up, depth of field, direction, enlarging, jump cut, field of view, pan, panning shot, straight, tilt, and wide-angle shot.
trademark, ® - A company's identity — name, logo, symbol, design, or other device — used to show that a product or service is made by a particular producer and legally registered so that no other person or firm can use it. Trademarks of successful products and services are jealously guarded by their owners to prevent competitors from imitating them. Registration (in the USA with the U.S. Patent and Trademark Office; internationally by the World Intellectual Property Organization, under the Madrid Protocol) is indicated by an encircled "R" following the name ("TM" if a claim is made to the mark, or if registration is pending), giving the owner the right to legal redress in case of infringement. The use of a trademark indicates that the maker believes that the quality of the product will enhance his or her standing or goodwill, and a known trademark indicates to a buyer the reputation that is staked on the goods. Imitations of a trademark wrong both the owner of the trademark and the buyer, who is misled as to the source of the product, and such infringements of a trademark are punishable by law. Also spelled "trade mark."
tradigital - Referring to art, especially animation, that combines traditional and computer-generated media. Cinematic examples include Who's Afraid of Roger Rabbit?, Spaceballs, and The Lord of the Rings trilogy. The term was earliest coined about 1995. See digital imaging, mixed media, and new media.
tradition and traditional - Tradition is the passing along of a culture from generation to generation, especially orally. Or, a custom or set of customs handed down in this way. The idea of heritage is related to that of tradition. Any activity — as a pattern of celebration, ritual, or other behavior, etc. — is traditional once it is a precedent influencing comparable activities in the future.
tragacanth - A white or reddish gum derived from herbs used as a water-soluble binder.
transcend - To go beyond the limits of. To surpass, as in intensity or power. Going beyond the ordinary range of perception. It may even mean above and independent of material experience or the universe, as in the experience of God. (pr. tran-send') Also see high art and transcendentalism.
transcendentalism - A philosophy holding that one can transcend experience in order to attain a higher plane of knowledge. May also refer to a literary and philosophical movement that flourished in New England in the middle of the nineteenth century. It is associated with Ralph Waldo Emerson (American, 1803-1882) and Henry David Thoreau (American, 1817-1862), who were influenced by such German philosophers as Immanuel Kant (1724-1802).
transept - An aisle between the apse and nave. It cuts across the nave and side aisles to form a cross-shaped (cruciform) floor plan. Also see architecture, cathedral, and Gothic.
transfer paper - Paper coated with a packed pigmented powder. When marks are made with sufficient pressure upon the paper's uncoated side, a likeness of those marks is transferred to the surface placed below the transfer paper with the pigments from its coated side. There are many commercial and hand-made types. To make your own transfer paper, rub pencil or crayon marks densely onto an area of paper. Also see carbon paper, copy, frisket, and rouge paper.
transferal - Something that is transferred from one place to another, as an image may be passed from one surface to another by any of several means, including from a printing plate, or from transfer paper. A toy named Silly Putty can do this by being pressed onto dry newspaper inks. Or, the removal of an image from a surface in the act of its being transferred.
transform, transformation - To transform is to change something in shape or appearance. Transformation is the act of doing this. Most definitions of art require that a substance or material be transformed in order for an artist produce to art.
translucent - Allowing some light to pass through, but greatly obscuring the image of objects on the other side. A quality that is between transparent and opaque. Materials that may be translucent include glass, papers such as glassine, plastics such as Lucite and PlexiGlas, and porcelain. It is quite possible for one person to describe something as translucent if it is merely tinted, and for another to describe it as transparent because it is so easy to see through it clearly.
transparency - A picture on a transparent surface, such as glass or photographic film, so that the picture can be projected onto a flat white surface. Examples are photographic slides. Also, the quality of being transparent. Also see camouflage, erasure, and translucent.
transparent - Allowing light to pass through so that objects can be clearly seen on the other side; the opposite of opaque. Window glass, cellophane and watercolors are usually transparent. It is quite possible for one person to describe something as translucent if it is merely tinted, and for another to describe it as transparent because it is so easy to see through it clearly. Portions of GIFs and other digital images are transparent when image layers "behind" others are allowed to be seen without modification. The photo of tracing paper above is an example of a "transparent GIF."
trapezium - A quadrilateral having no parallel sides. The plural form can be either trapeziums or trapezia. Trapezium is sometimes used as a synonym for trapezoid, especially by Britons. Also see parallelogram, polygon, rectangle, rhombus, and square.
trapezoid - A quadrilateral with one pair of opposite sides parallel, but the other two are not parallel. The formula with which to find a trapezoid's area is the distance between the parallel sides times half the sum of the lengths of the two parallel sides. Also see parallelogram, polygon, rectangle, rhombus, square, and trapezium.
tratteggio - In art restoration, the contemporary School of Rome scientific method of restoring ancient frescoes. The missing parts are filled, smoothed and then touched up (a reversible procedure) by means of watercolor applied with vertical brushstrokes giving a harmonized visual effect from afar but visible to the naked eye from close to. More recently and for Augustan-period paintings whose surface is burnished, watercolor is applied in a myriad of pinpoint dots, a sort of very closely-knit "pointillé". (Much of the preceding information verbally reported by Ms. Alix Barbet to George Ortiz in 1993, used in Ortiz's definition of tratteggio, quoted here from the George Ortiz Collection.)
travertine - A limestone characterized by irregularly shaped hollows. It is used most for architecture (often cladding other materials), and is also used for outdoor sculpture. Travertine is quarried in the Tiber Valley near Rome.
trecento - Italian, literally "three hundred," it refers to the 1300s — the fourteenth century. It is especially used to refer to Italian art of that century, the time of the Middle Ages.
trencadis - Trencadis is a Catalan word (the language of Catalonia, in northeastern Spain) for a type of mosaic in which shards from waste tiles are used to clad buildings, a practice comparable to pique assiette (also called picassiette).
triad - Three colors equally spaced on the color wheel. For example, red, yellow and blue form a triad, as do orange, green and violet, and so on. Also see analogous colors, color scheme, complementary colors, intermediate colors, monochrome, primary colors, secondary colors, split complementary, and triangle.
triangle - A closed two-dimensional polygon bounded by three straight-line segments. The sum of its interior angles is always 180°. The formula with which to find an equilateral triangle's area is 0.433 times the length of one side squared. The formula for finding any triangle's area: half of the longest side multiplied by its height.
tricesimo-segundo - A book or manuscript of the next size smaller than an vicesimo-quarto. Tricesimo-segundo is abbreviated 32mo, sometimes pronounced "thirtytwo-mo." This is the smallest size. Also see bookbinding, duodecimo, folio, miniature, octavo, quarto, sextodecimo, and signature.
trident - In Hindu art the trident is one of the attributes of the god Shiva. The three prongs represent Shiva's powers as a creator, protector and destroyer. The trident may also appear as an attribute of gods in Shiva's circle. In Greek mythology, the trident is an attribute of Poseidon; and in Rome of his counterpart, Neptune.
triglyph - An ornament in a Doric frieze, consisting of a projecting block having on its face three parallel vertical glyphs (protruding vertical bars) and two half grooves or chamfers on either vertical end, with metopes on either side of all but the first and last on a side. (pr. met'uh-pee)
trit - The smallest possible particle of a substance. Shortened form of triturate. Also see clean up, filter, hazardous, plaster, and sand.
triturate and trituration - To grind, crush, pound, or rub into a very fine powder as with a mortar and pestle; or a triturated substance. Trituration is the process of triturating. Also see pigment and sand.
trois crayons - A French term for a drawing technique requiring the monochromatic combination of red, black, and white chalk, usually on tinted paper. (pr. twah kray-ohn)
trope - The figurative use of a word or an expression; a figure of speech. A trope might be a metaphor, hyperbole, metonymy, synecdoche, irony, parody, etc. Also see taxis.
true-color image - In digital imaging, generally refers to 24-bit or better images.
truncate - To shorten by cutting off, or as if by cutting off. Or, appearing to end abruptly, as if cut off.
trussel - The upper or hammer die used in striking coins. Also see numismatics.
trustees - In museums, a group of people who make decisions for acquiring new pieces for the collection, develop budgets, help raise funds, and set policies for the museum's operations.
truth - Conformity to fact or actuality. Veracity. Being in accord with fact or reality. Expressing integrity. Truth is a comprehensive term that in all of its nuances implies accuracy and honesty. Verisimilitude is the quality of having the appearance of truth or reality. A belief of some modernist painters, especially Abstract Expressionists, is that to produce an illusion of depth is dishonest — that a work is more truthful when it declares its inherent flatness. Postmodernists have rejected this notion. Other opposites to truth: counterfeit, fake, forgery, plagiarism, ostentation, and pretentiousness.
T square - A long, flat ruler that is attached to a short piece that makes it look like a "T." The short piece slides along the edge of a drawing board to position the ruler so parallel lines can be drawn. Also see compass, protractor, and triangle.
tsukuri-e - In Japanese art, a painting technique in which initial outlines are hidden beneath layers of color, and a visible outline is added last.
tubimangulate and tubimangulation - To squeeze a tube of paint or other material in an especially sloppy way. If tubimangulation is accompanied by the obstruction of flow in material at the spout, try opening the other end, either by unrolling or by cutting, and close with a paperclip. (pr. too'beh-man"gyeh-layt) Also see brush cleaner, clean up, kiss of death, and solvent.
turning - A pottery technique by which the base of a pot is trimmed and finished on the potter's wheel. The pot is first allowed to dry to the leather-hard stage.
turpentine - A high quality oil paint thinner and solvent. It is produced by distilling into a volatile pungent oil the resin secreted by any of several types of coniferous trees. There are several grades of turpentine, the best usually called pure gum spirit of turpentine and the lowest called wood turpentine. In normal uses it poses TAKE NOTE!neither hazard of flammability nor of health risk, although it is moderately toxic by skin contact, inhalation, and ingestion. Most adults find its odor inoffensive, or even pleasant. But for those who find turpentine's odor disagreeable (including many children), a deodorized type is available, which is much more expensive. A much less expensive substitute used by many artists, and for nearly all industrial applications is mineral spirits, which is produced from petroleum. Also see fat over lean, stain, stain removal, and Venice turpentine.
turret - A small tower, usually containing stairs, that is located on the top of a building.
tusche - In serigraphy and lithography, a black liquid used most with brush or pen to paint a design. It should never be called lithographic ink, which is another substance entirely.
24-bit image - A digital image, with 24 bits allocated for the storage of each pixel, meaning 16 million colors are possible. Also see true-color image.
twist drill - A drill with a straight shaft incised with spiral cutting edges for boring a hole. Also see wood.
2-bit gray scale2-bit image - A digital image with two bits allocated for the storage of each pixel, meaning four monochromatic colors are possible — a see thumbnail to right gray scale (or value scale) of four values. An earlier generation of Americans would think an image called 2-bit worth twenty-five cents. Also see 1-bit image, 3-bit image, 4-bit image, 8-bit image, 12-bit image, 16-bit image, 24-bit image, and 32-bit image.
two-dimensional - Having height and width, but no depth; flat. Also see pasteup, polypropylene, and three-dimensional.
two-point perspective - An application of linear perspective in which all lines (representing straight edges that go from points nearer to points farther) appear to meet at either of two points on the horizon. Here's how to draw in two-point perspective. Also see depth, horizon line, and one-point perspective.
tympanum - In architecture, the half-round panel that fills the space between the lintel and the arch over a Romanesque or Gothic doorway. It is a perfect place for relief carvings.
-type - A suffix (word ending) referring to something beaten, struck, or molded, or, by extension, printed. Examples: antitype, archetype, prototype, stereotype, and terms for various printing processes or impressions: autotype, calotype, chryssotype, collotype, cyanotype, electrotype, ferrotype, logotype, phonotype, phototype, platinotype, stereotype, and teletype. Also see -gram, glyph, and -graph.
typography - The design, arrangement, style, and appearance of type matter constitute typography. Among other things, students of typography learn about the uses of various type fonts, including serif and sans serif, capital and lowercase letters, boldface, italic, and condensed type, letter spacing (and kerning), point sizes, and the various factors affecting readability.
typology - Not to be confused with typography, typology is the study or systematic ordering or classification of types — as in kinds, not the types involving letter forms — that have characteristics or traits in common. This is necessarily an interest of art historians, museum curators, registrars, preparators, and art librarians, along with many who work with classification systems in the science community. Semiotics includes the study of typology, along with studies of iconography and iconology. Also see class, genre, interdisciplinary, order, science and art, and thematic.