Rah Crawford
The Art History Archive - Neo Pop Art
---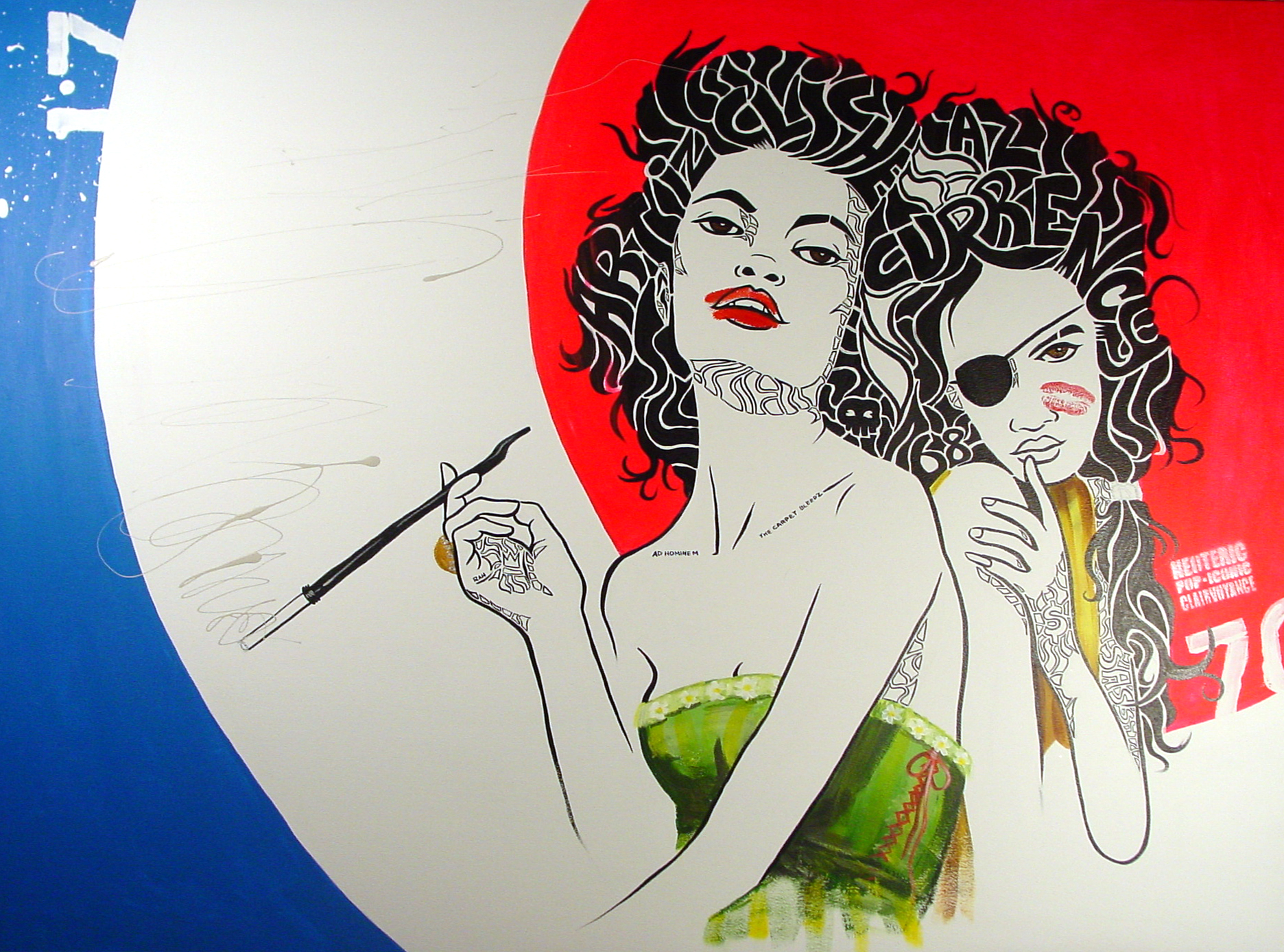 Neo Pop Artist
Born in 1973 in Philadelphia, Pennsylvania, Rah Crawford's creative talent and clairvoyant insight has been a driving force in defining his career as an artist and his founding of Neoteric Pop-Iconic Clairvoyance Art (NPIC-Art). Crawford was offered a scholarship for the visual arts program at University of the Arts, which he declined in order to pursue his own self-education and personal artistic vision.
Crawford has always had a talent for garnering deep insight about a person from the character or expression of their face – what he calls, "a third thought," – and this intuitive ability has shaped his perspective of the world and his artwork. Over the course of a decade Crawford developed his NPIC-Art manifesto, in which words are used to share visible and non-visible information. With the knowledge and understanding that a word or image offers more information than face value, NPIC-Art speaks to our desire for interactive information, which is evermore relevant as society craves and devours it in bite-sized and terabyte-sized amounts daily. In NPIC-Art, as the viewer reads and researches the meaning of words incorporated in artworks, they discover a deeper layer of contextual information that informs the work and reveals the artist's intent. By promoting understanding through research and discovery, NPIC-Art invites viewers to engage with its meaning encouraging more than a singular visual experience. In November 2004 Crawford premiered artworks based on his NPIC-Art manifesto at his official gallery debut as an up-and-coming artist at Qbix Gallery in Philadelphia.
That same year, Crawford embarked on what would become his decade-spanning Welcome to Earth series inspired by the storytelling structure of traditional theater. Crawford created a four-part experience that revealed his vision over time, collaborating with artists from a variety of creative disciplines to produce events that blurred the line between exhibition and experience.
In the first exhibition, "Act 01: Human," Crawford captured what truly makes us human, addressing issues of sin, race, and narcissism. In "Act 02: Dues Ex Machina," Crawford placed mortality on four paintings and at midnight on the last day of the exhibition, collectors had the opportunity to save the works destined for destruction by purchasing them. By doing what may be considered the unthinkable as an artist, Crawford ignited his free will as a creator and personally engaged with the public. "Act 03: Loovorfook" was an adult art show inspired by the forces that motivate sexuality. Couples at the pre-party exhibition were encouraged to make public declarations and vows of their relationship in front of spectators, and on the opening night a male and female couple in a red-lit gallery window became intimately closer as the night progressed. The final act of the ten-year series, "Act 04: Abracadabra," was a full sensorial experience with aerialists, performance artists and sound art. Photographs, artwork and commentary of the series have since been published in Welcome to Earth: Rah Crawford's Art Experience (World Owned, 2016).
List of Works by Rah Crawford
Rah Crawford - 24k Godz - 2004
Rah Crawford - Modern Moma - 2005
Rah Crawford - Woman in the Garden - 2006
Rah Crawford - Bonjour Blase - 2007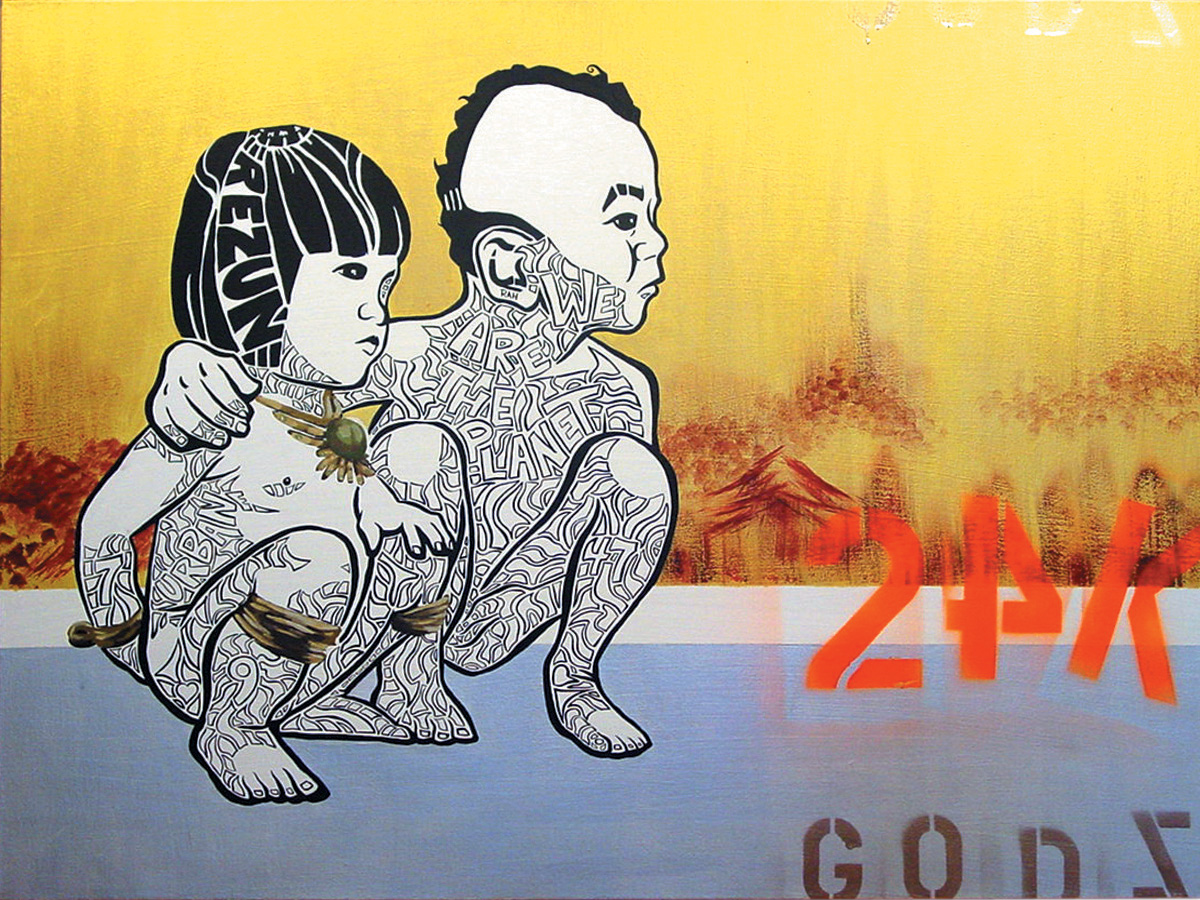 24k Godz - 2004

Modern Moma - 2005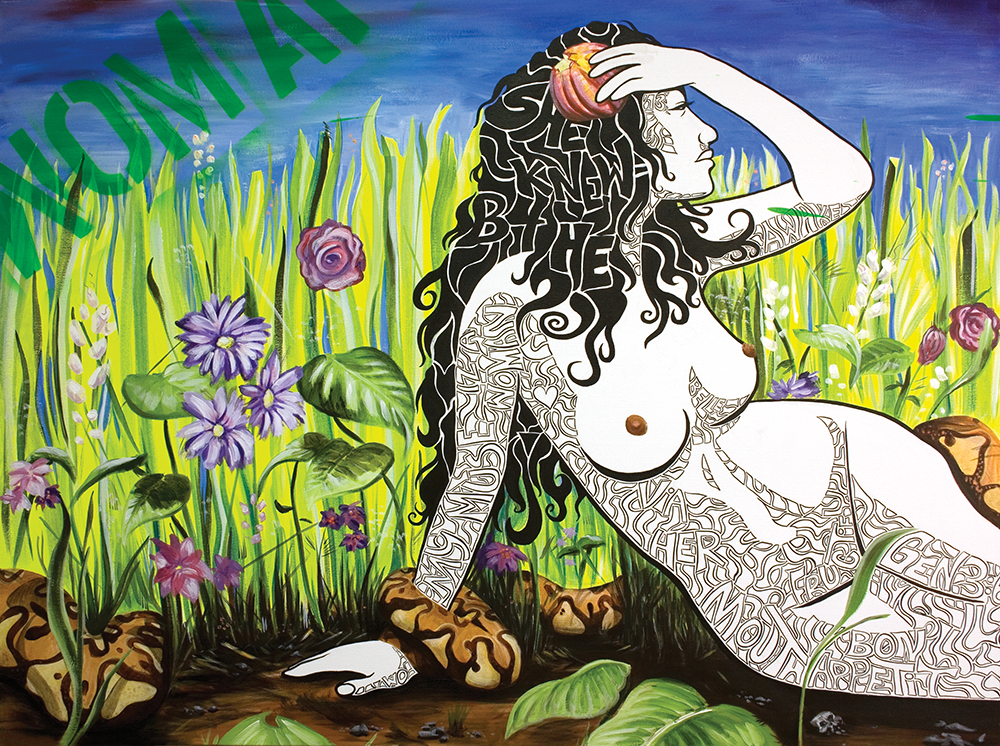 Woman in the Garden - 2006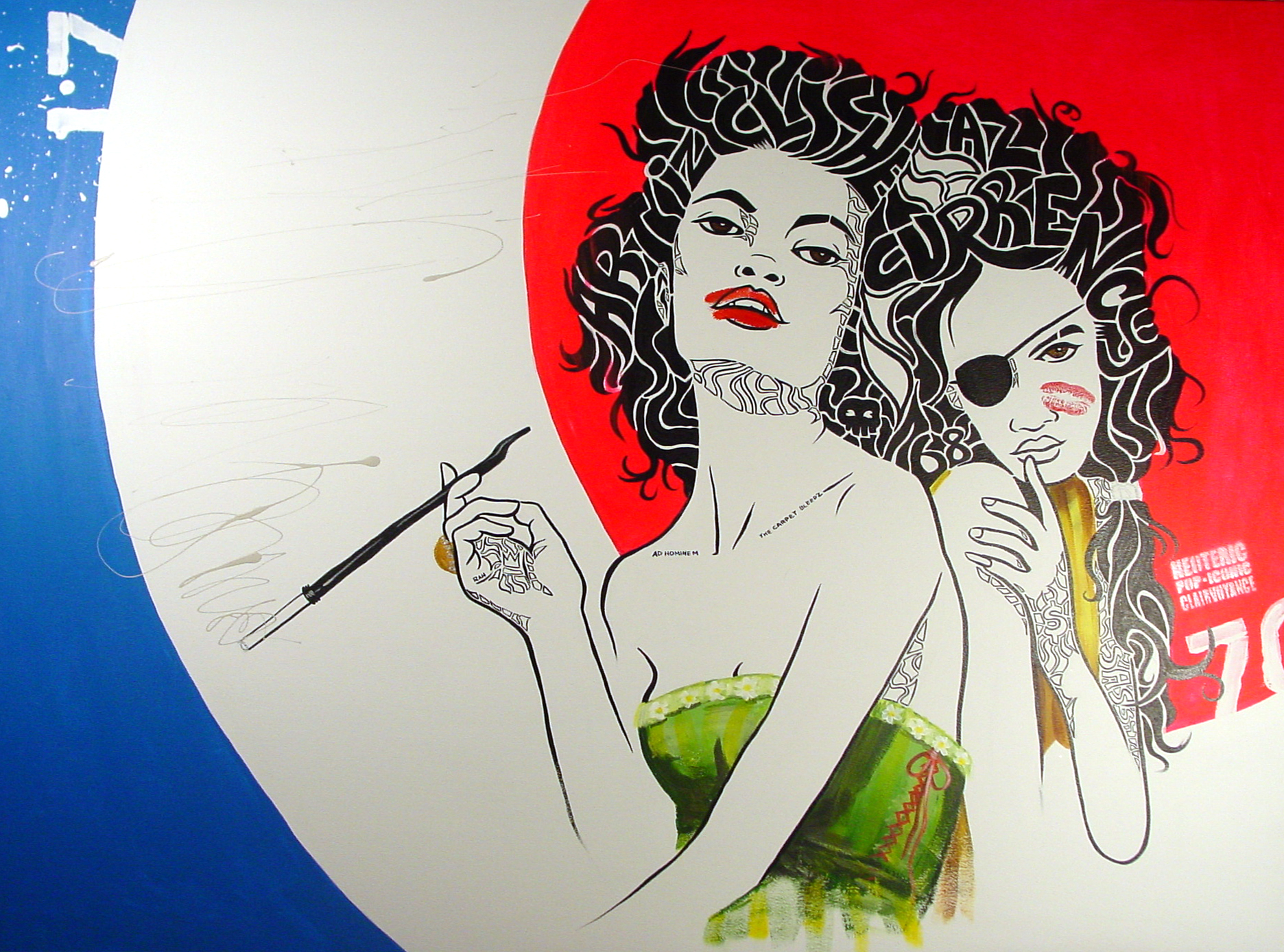 Bonjour Blase - 2007